Our instructors are experts in their respective fields and meet stringent criteria to teach an ITU Online course.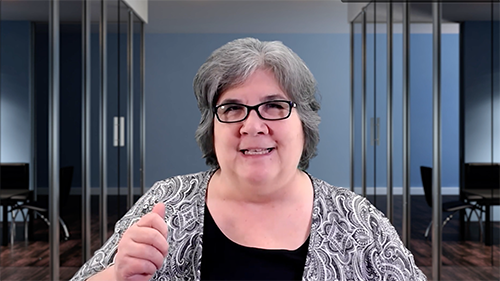 Education and Technology Expert
Chrys Thorsen is an education and technology expert who specializes in enterprise-level IT infrastructure consulting and certified training-of-trainers. In her career, she has garnered over 50 IT Certifications including CISSP, CISA, CEHv12, PenTest+, CompTIA CNVP, Cisco CCSI/CCNP, Microsoft Cloud and on-premises technologies, VMware vSphere, and many more. She has also authored 40 published certification textbooks, and over 35 full-length IT certification video courses.
When not working in the United States, Chrys spends her time abroad capacity-building IT literacy in developing nations in Sub-Saharan Africa. Her client list has included: the US Federal Government, the Republic of Zambia Ministry of Health, Cavendish University Zambia, Accenture, JP Morgan Chase, the US Centers for Disease Control and Prevention, the Elizabeth Glaser Pediatric AIDS Foundation (EGPAF), Hughes Aircraft, Microsoft, and many more.
Chrys lives by, and is fond of repeating, her professional creed:
"The only true measure of success for any project or training is results on the ground. Everything else is just noise. I teach what I deploy; I deploy what I teach."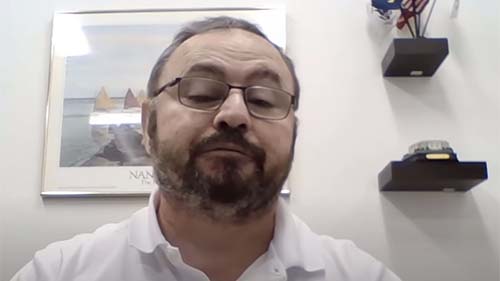 Independent Trainer | Consultant | Author
Joe Holbrook has been in the IT field since 1993 when he was exposed to several HPUX systems on board a U.S. Navy flagship. He has migrated from UNIX world to Storage Area Networking(SAN), Enterprise Virtualization, Cloud Architectures, and now specializing in Blockchain and Cryptocurrency. He previously worked for numerous companies like HDS, 3PAR, Brocade, HP, EMC, Northrup Grumman, ViON, Ibasis.net, Chematch.com, SAIC and Siemens Nixdorf.
Currently he works as a Subject Matter Expert specializing in Enterprise Cloud and Blockchain Technologies. He is the CLO of Techcommanders.com Elearning and consulting, He holds numerous IT certifications from AWS, GCP, HDS and other organizations.
He is an avid speaker and well-known course author residing in Jacksonville, Florida.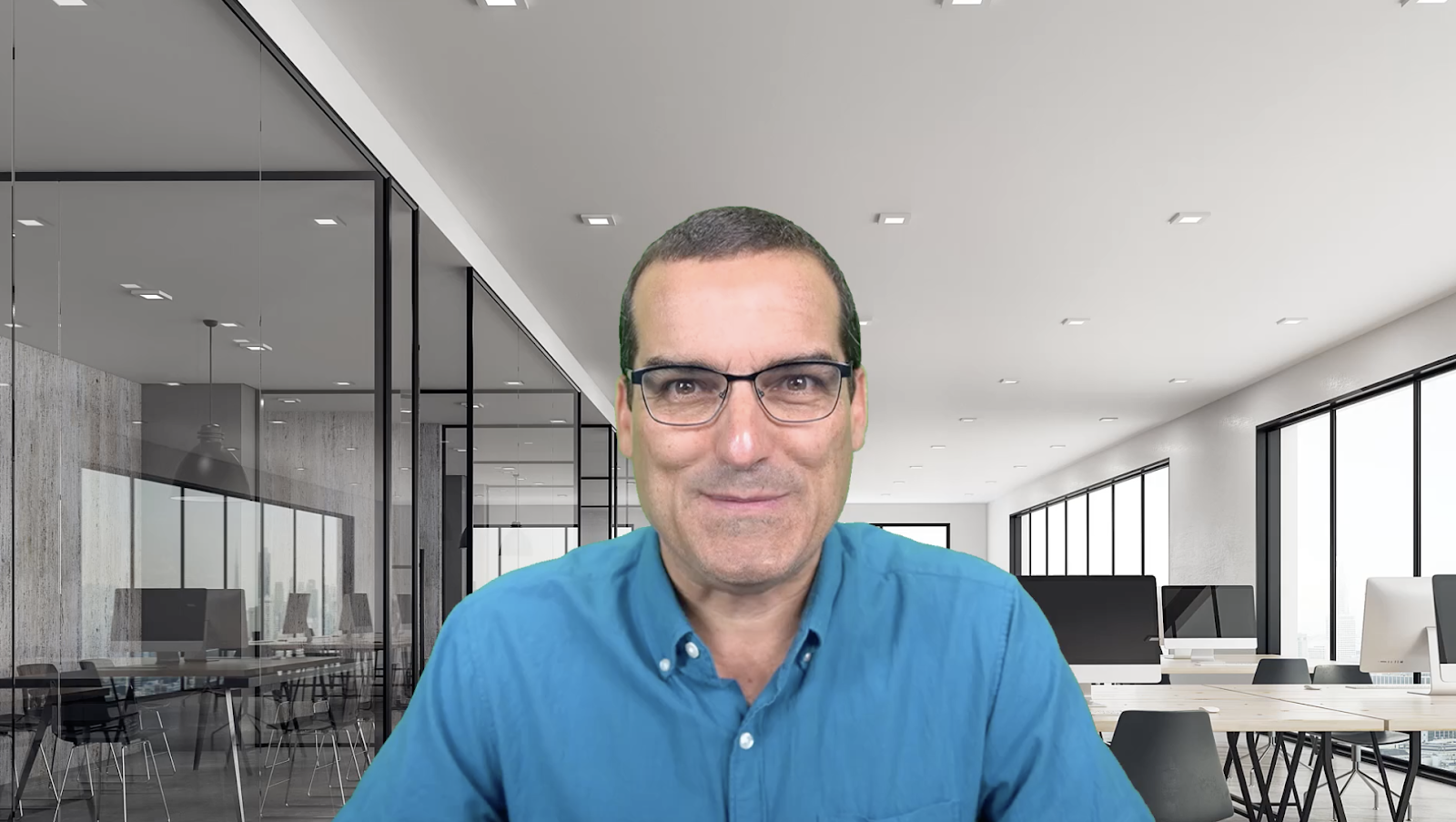 Cisco Certified Internetwork Expert (CCIE)
Anthony has been writing textbooks and teaching classes to students all over the world since 1996. Currently, he works as a freelance author and trainer and is certified in Cisco, Microsoft, CompTIA, AWS, and more. Anthony started his career in Information Technology in 1994 and has continued expanding his knowledge to this day. He takes great pride in being able to help so many achieve their certification and career goals.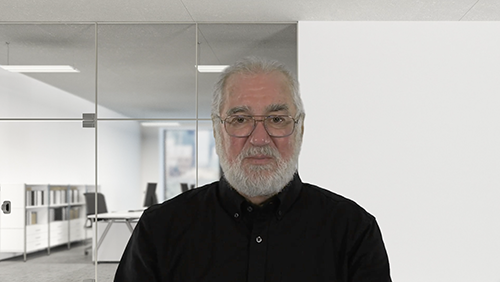 Project Management Consultant and Trainer
Pete is president of Technology, Inc., a
Project Management
Training and Consulting company that provides custom Project Management solutions. He has over 30 years of experience in professional/management positions. His professional credentials include an MBA; PMI ® PMP ®; PMI-ACP ®; Agile Hybrid Project Pro Micro-Credential, MCTS – MS Project 2007 & 2010; CompTIA Project+; CompTIA
A+
; CompTIA Net+; CompTIA i-Net+; CompTIA Server+. In addition to managing projects and IT and Accounting professionals, Pete has over 25 years of experience developing and instructing project management, MS Office, MS Project, and business soft skills courses. Pete's instruction style emphasizes both learning the required body of knowledge and understanding how to use that knowledge in real-world situations. His style is to integrate his experiences into the training environment to take advantage of people's  natural inclination to learn through stories.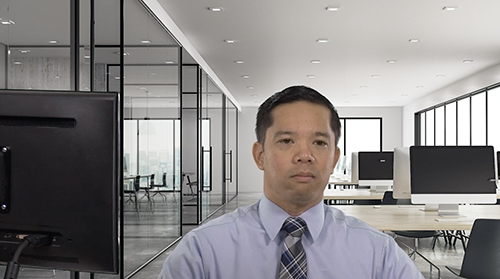 Senior Technical Instructor
John is a Senior Technical Instructor at Ft. Gordon in Augusta, Georgia, instructing U.S. military and civilian employees on a number of cybersecurity subjects and certifications. He has been an IT professional for well over two decades, as prior to his current job he retired from the Army after a 20-year career as a soldier in the signal branch (IT and communications). John holds a bachelor's degree in Computer Science from the University of Maryland Global Campus as well as the following IT certifications: Network+, Security+, Cybersecurity Analyst (CySA+), CompTIA Advanced Security Practitioner (CASP+), Certified Information Systems Security Professional (CISSP).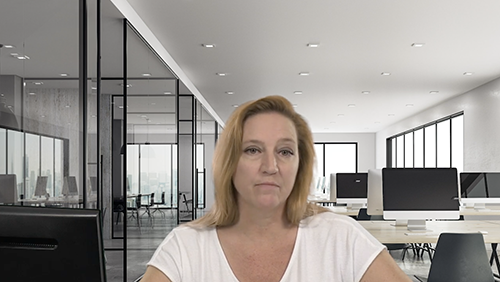 IT Professional and Trainer
Dawn Briggs is an information technology professional with more than 20 years of experience in directing IT departments, leading technical implementations, managing personnel, ensuring the security of information, and establishing high customer service standards. Although she has a broad range of experience across the IT industry that includes everything from pc repair to database management, her career has primarily focused on training technical personnel to plan, implement, and maintain IT infrastructure and web-based technologies. Dawn has been
instructing students in IT courses, and mentoring students in skills that allow them to obtain jobs in information technology career fields, for over seven years.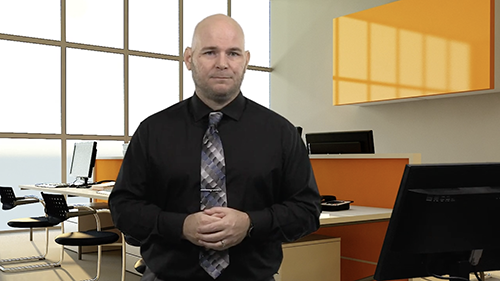 David has been a professional IT instructor for the past four years for the US Army. He teaches a broad range of certification courses ranging from CompTIA, Microsoft to Cisco and EC-Council. Prior to working with the US Army, David worked as a Jr. Network Admin and Web Services Manager with KCTCS in Kentucky. He performed multiple jobs being on the IT team. Additionally, David taught part-time during the evening at the college, where he instructed on Active Directory, Introduction to Computers, and Networking. David has 18 years of IT experience, 17 professional IT certifications, and 8 years of teaching experience.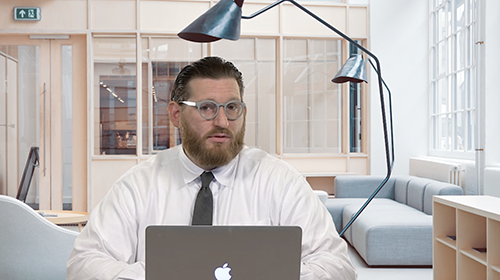 Design and Media Professor and Freelancer
Tyson Robertson is a freelance photographer and designer with over 20 years of experience. He has a BFA from Parsons School of Design in Photography and an MFA from New York University. He lives and works in Central Florida where he teaches college courses in design and media and works on freelance projects for social media and marketing campaigns. 
Animation Professor and Freelancer
Dana Corrigan is a 2D animation professor and freelance animator/illustrator whose work includes TV Pilots, E-Cards, Motion Graphics, animated short films, and developing pitch books and presentations for cartoon shows.  She has an MFA in Animation from Savannah College of Art and Design and has been teaching at the university level since 2011.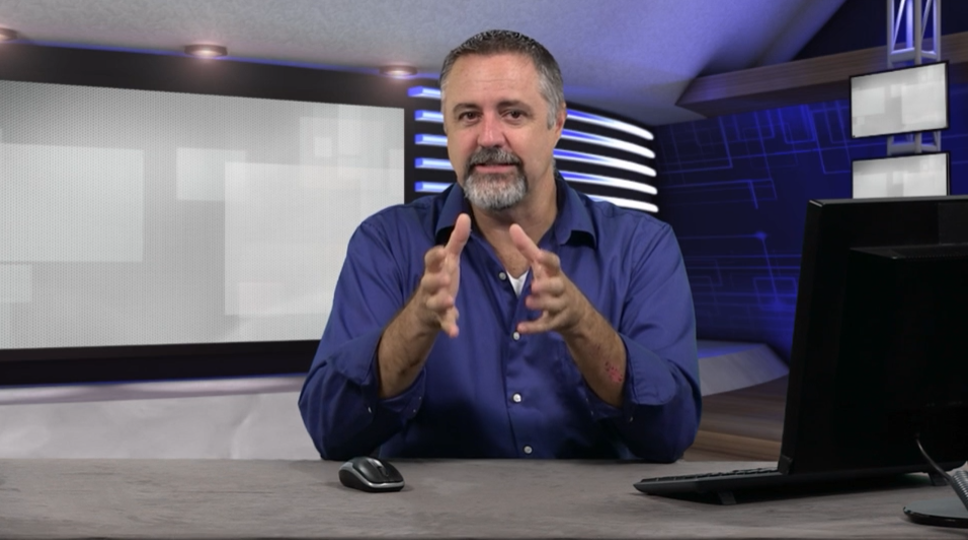 Josh has 15 plus years in account management and client support with over 5 years specifically in the healthcare industry. Josh provides hands-on leadership to the healthcare team at NetDirector by focusing on client success and innovative solutions. As the Healthcare Operations Manager, Josh ensures that each client implementation is completed as efficiently as possible with the greatest impact to the client. He holds a Bachelor of Arts degree from the University of South Florida.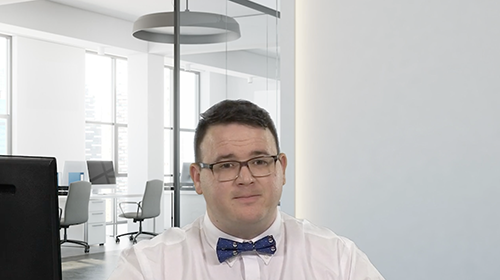 Robert is an Army Veteran who has been instructing in the IT training field for over a year. His experience with Microsoft spans over the past three years, but his decade of service in the military is where he gained his passion for and experience in the IT field. While he is knowledgeable in a variety of areas, Azure is Robert's specialty.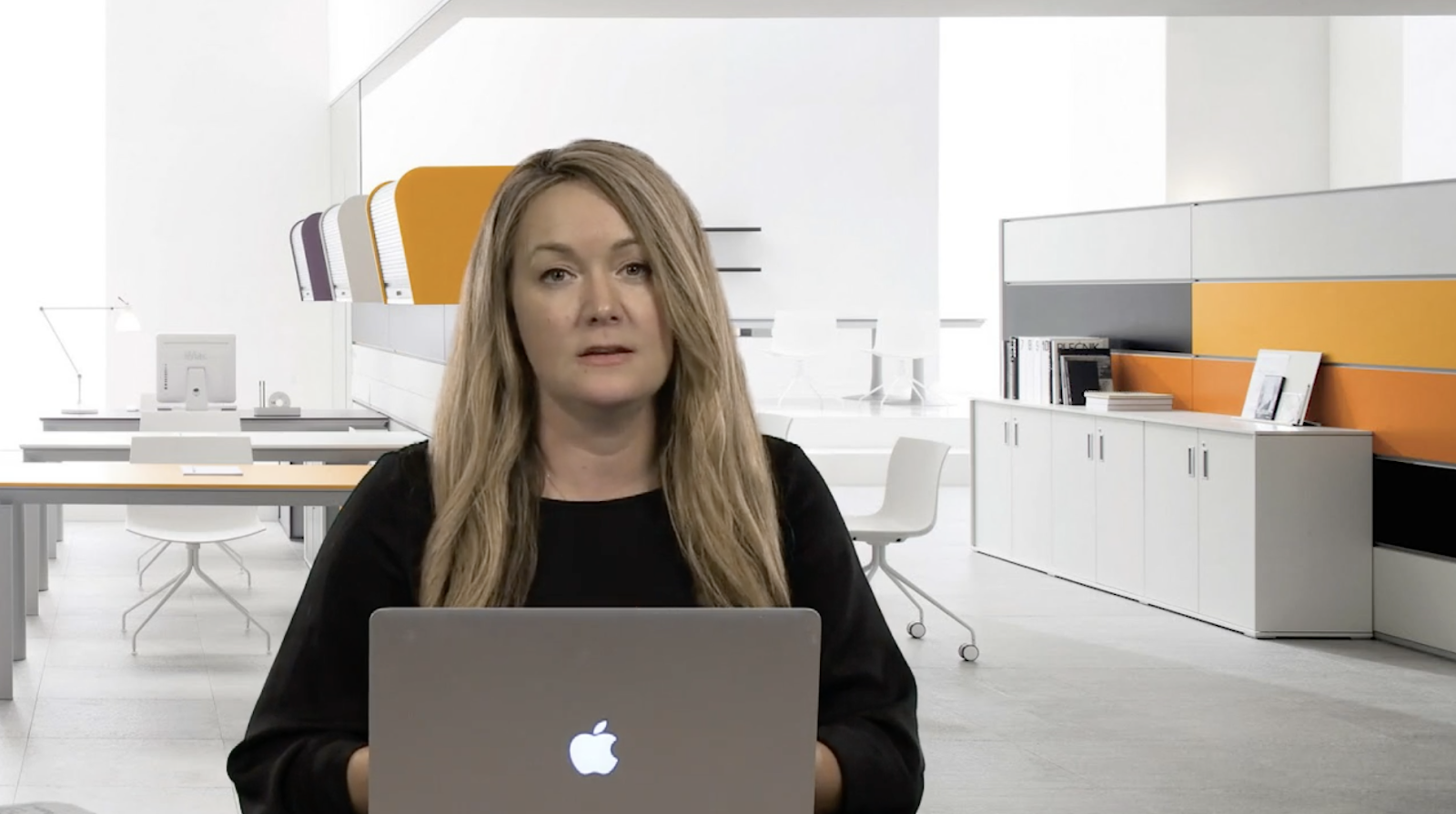 Photography Professor and Freelancer
Alex has spent the last decade working as a freelance photographer all over the world. She first obtained her MFA in Photography and worked as a teacher in photography, visual effects, and related topics. Her teaching philosophy is simple. She feels that to be the best teacher she must be the best student. Therefore, she is always learning something new to share with her students.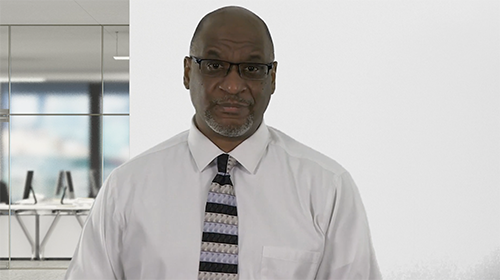 CISM, CGEIT, CRISC, TOGAF, Certified Trainer and Governance Specialist
Roger is an experienced IT professional with a proven track record of designing and managing large-scale technology systems. Successfully designed the first knowledge engine for UNDP Sub-Regional Resource Facility, known as the Request Tracker, which facilitated workflow-based tracking of queries and increased productivity. Managed and grew a $70 million USD dual data centre national network system for the Trinidad and Tobago government, expanding it from 400+ sites to 512 and increasing customer satisfaction. Skilled in vendor negotiations, securing approximately $200K USD in committed support during a crisis event. Adept in saving clients money and improving their operations, saving one BPR client $60K USD and improving their security processes. Committed to driving positive change and delivering results in fast-paced and dynamic environments.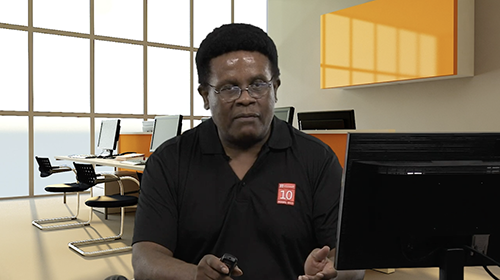 Independent Trainer | Consultant | Author
James is a confident, qualified independent trainer, consultant, and author with 26+ years of extensive managerial and leadership experience in the following areas: Risk Management, IT Security, Certified Information Security Manager (CISM), Certified Information Systems Security Manager (CISSM), CompTIA Cloud Admin Professional – CCAP, CompTIA IT Operations Specialist – CIOS, CompTIA Secure Cloud Professional – CSCP, CompTIA Secure Infrastructure Specialist – CSIS, Information Systems Management & Cyber Security, Cyber Security Law and Policy, Cybersecurity Regulatory Compliance, and Computer Networking. He sees teaching as a reciprocal relationship between instructors and students and believes that it is his responsibility as a trainer to provide students with an environment conducive to learning, knowledge that will be impactful in achieving life goals, materials that will assist in learning, and assistance with developing and maintaining motivation to be successful academically and in life.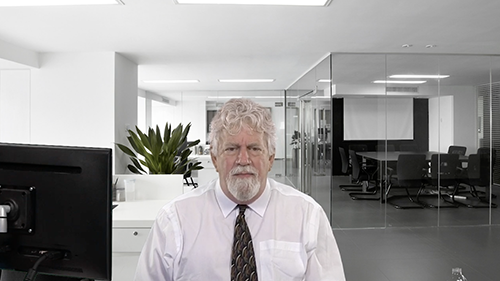 Linux Subject Matter Expert | Course Author
Frank has over 35 years of IT experience after graduating with honors with a B.S. in Computer Science from the University of Southern Mississippi. After a software development position with Shell Oil, he has worked in IT training and workforce development for over 30 years. Frank has worked with UNIX and Linux operating systems since the 1990s and has taught over 1000 training events during this time. He is also a course author and subject matter expert for the creation of multiple UNIX and Linux classes from the introductory level through advanced system administration. He has taught the exam preparation course for the CompTIA Linux+ exam and currently holds the Linux+ certification.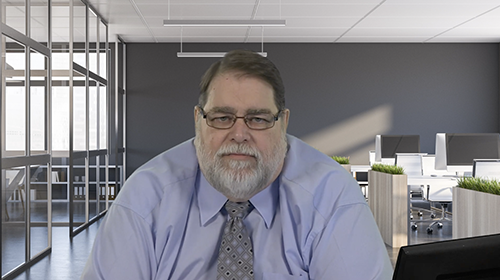 Certified Information Systems Security Practitioner and Consultant
Gordon is an instructor with over 30 years of IT experience, the last 15 specializing in IT security. His background includes PC system hardware and software – installation, use, and maintenance of all versions of Microsoft Windows, Mac OS X, and IIS and Apache servers. He has strong communication, leadership, design, and troubleshooting skills. Duties performed included that of a network architect using Cisco protocols, and programming of routers and switches. Senior UNIX administrator on HPUX, Solaris, and Linux.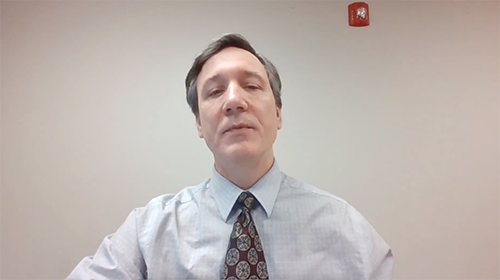 Microsoft Certified Trainer | Microsoft Certified Developer | Database Expert
James is a full-stack developer with over 40 years of experience. He has developed applications across all major industries and for Fortune 100 companies as well as local small businesses. James has also been teaching technology courses for over 20 years. In addition to his extensive background in technology, he has also worked as a professional opera singer.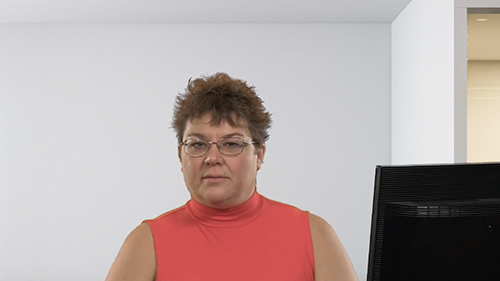 AAPC Certified Coder | Educator
Wendy is a certified coder with accreditation through AAPC. She has worked in healthcare for twenty-plus years and has worked in multiple specialties such as radiology, family practice, chiropractic, OB/Gyn, orthopedics, and more. She has been an active member of her local AAPC chapter and served as Vice President and Director of Member Education. Wendy not only educates; she continues to work in the field as a consultant helping providers find cash flow problems and  get them resolved quickly.
AWS Instructor | CCSI Instructor | NetApp Instructor
Nader is a solutions architect, consultant, and instructor. He specializes in cloud computing and automation (SDA, ACI, SD-WAN, Cisco Meraki, Cisco Viptela), collaboration, telepresence, video conferencing, data center solutions, service provider technologies, routing and switching, system programming, DEVNET, and storage solutions. Training topics he covers include AWS, CCSI, and NetApp. Nader is passionate about learning new solutions. This passion carried him through his education and work experience. It remains with him and there is certainly yet more to learn, yet more problems to solve, and yet more to build.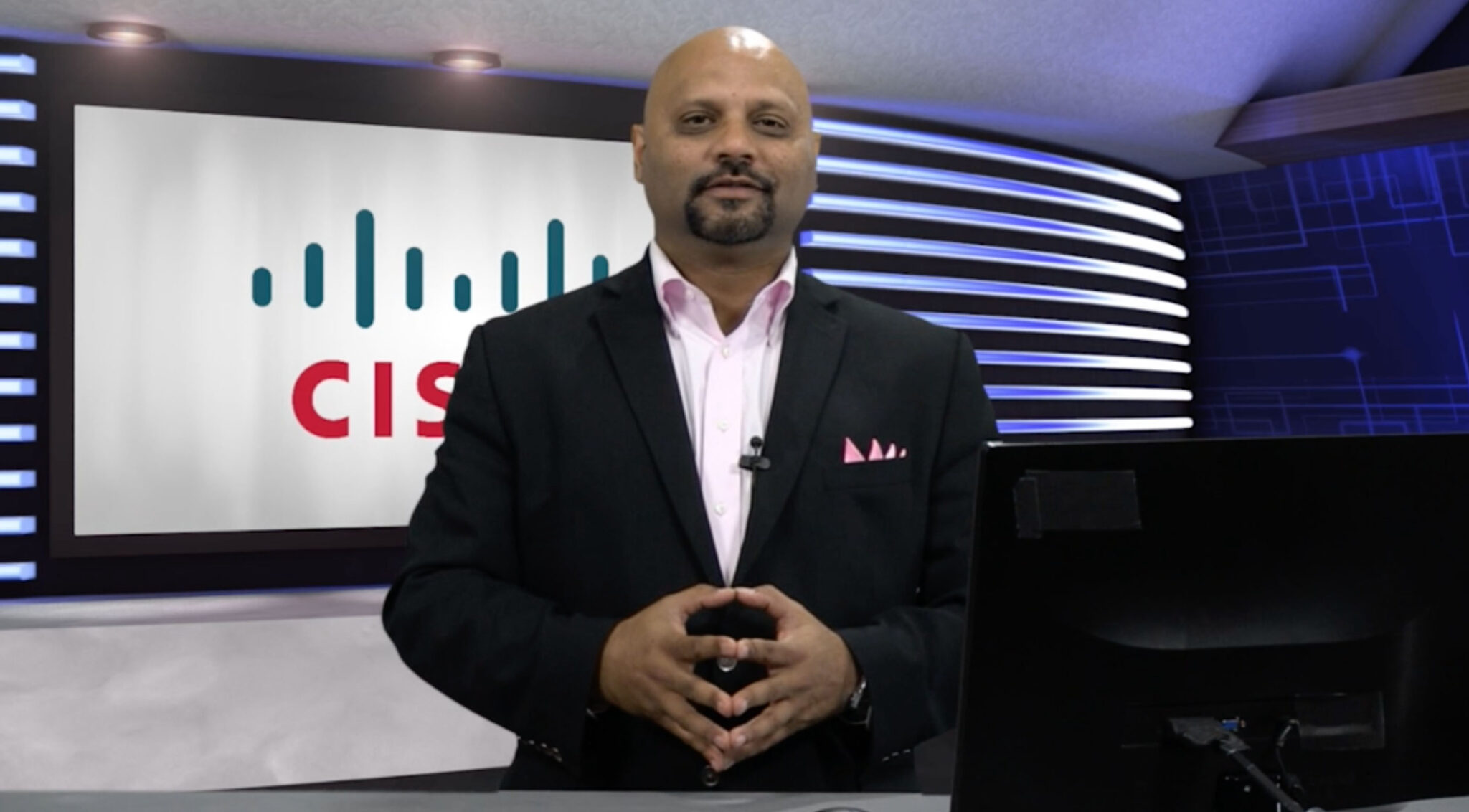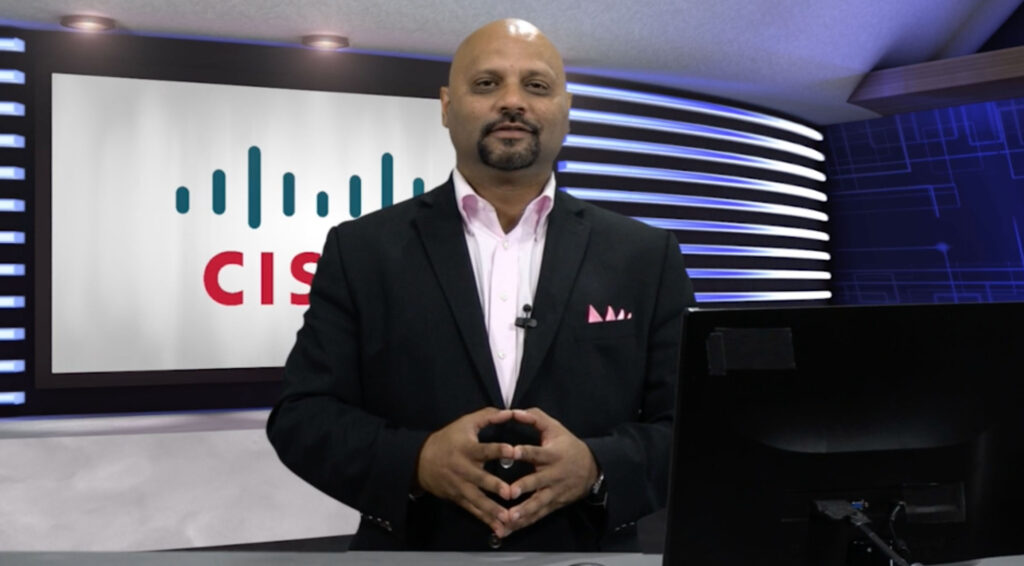 Project Management Instructor
Rafiq has extensive experience including more than 20 years in IT as a Systems Architect, Software Engineer, DBA, and Project Manager. He has instructed in a variety of technical areas and has designed and implemented network and information systems. Bringing nearly 30 years of advanced IT experience to each course and adding his unique perspective and "real world" tips, Rafiq has a knack for making complex topics easy to understand.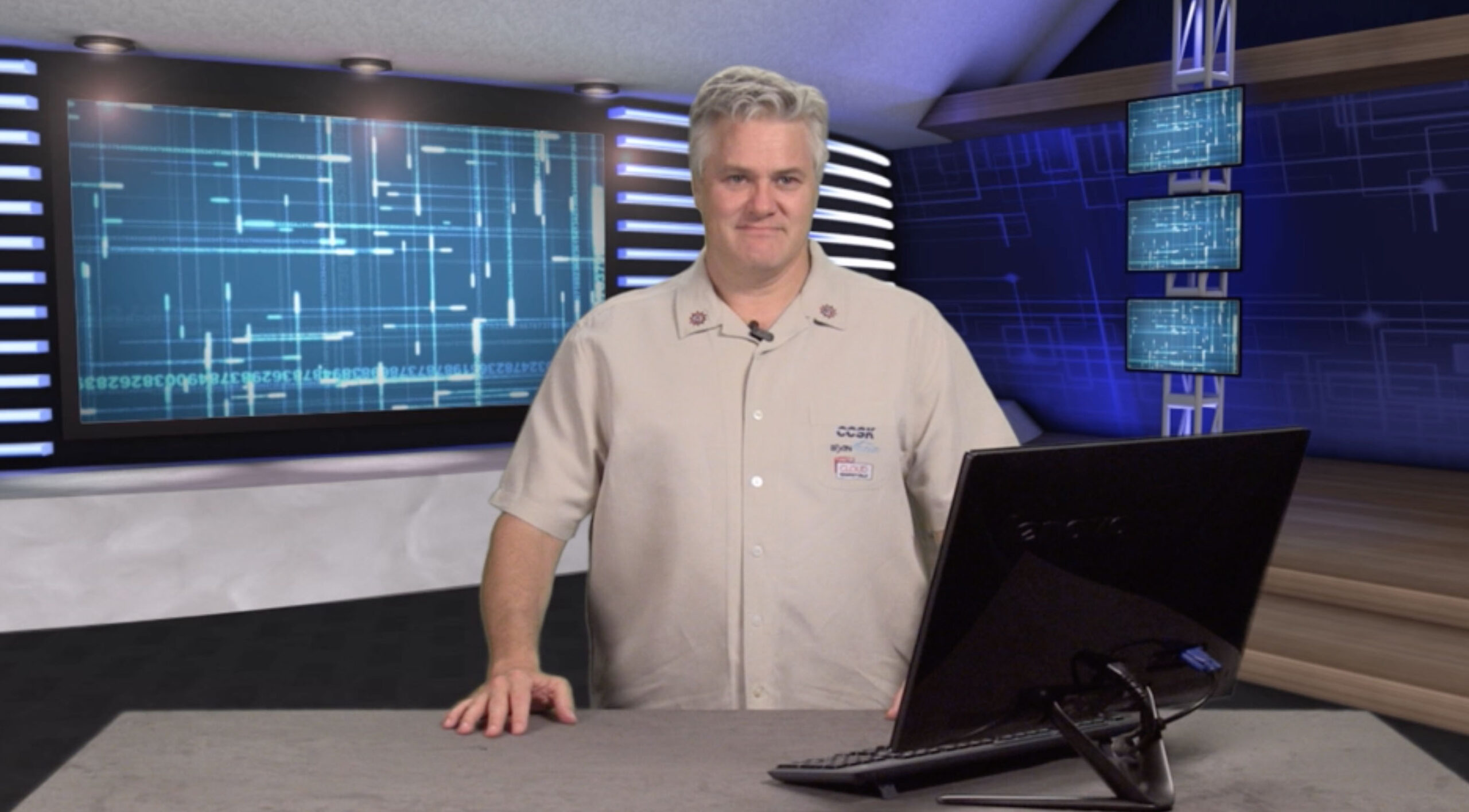 Lead Instructor for Expanding Security
Dean has had fun for the past 20 years learning and teaching everything he can in technology and security. His consulting experience in accounting systems, inventory control, migrations, and patch management has breathed life into his 12 years in the class room. Dean is a courseware developer who specializes in CISSP and security training. He is the lead instructor for Expanding Security and teaches online as his main job. As a non-military person, he is a proud recipient of six mission coins.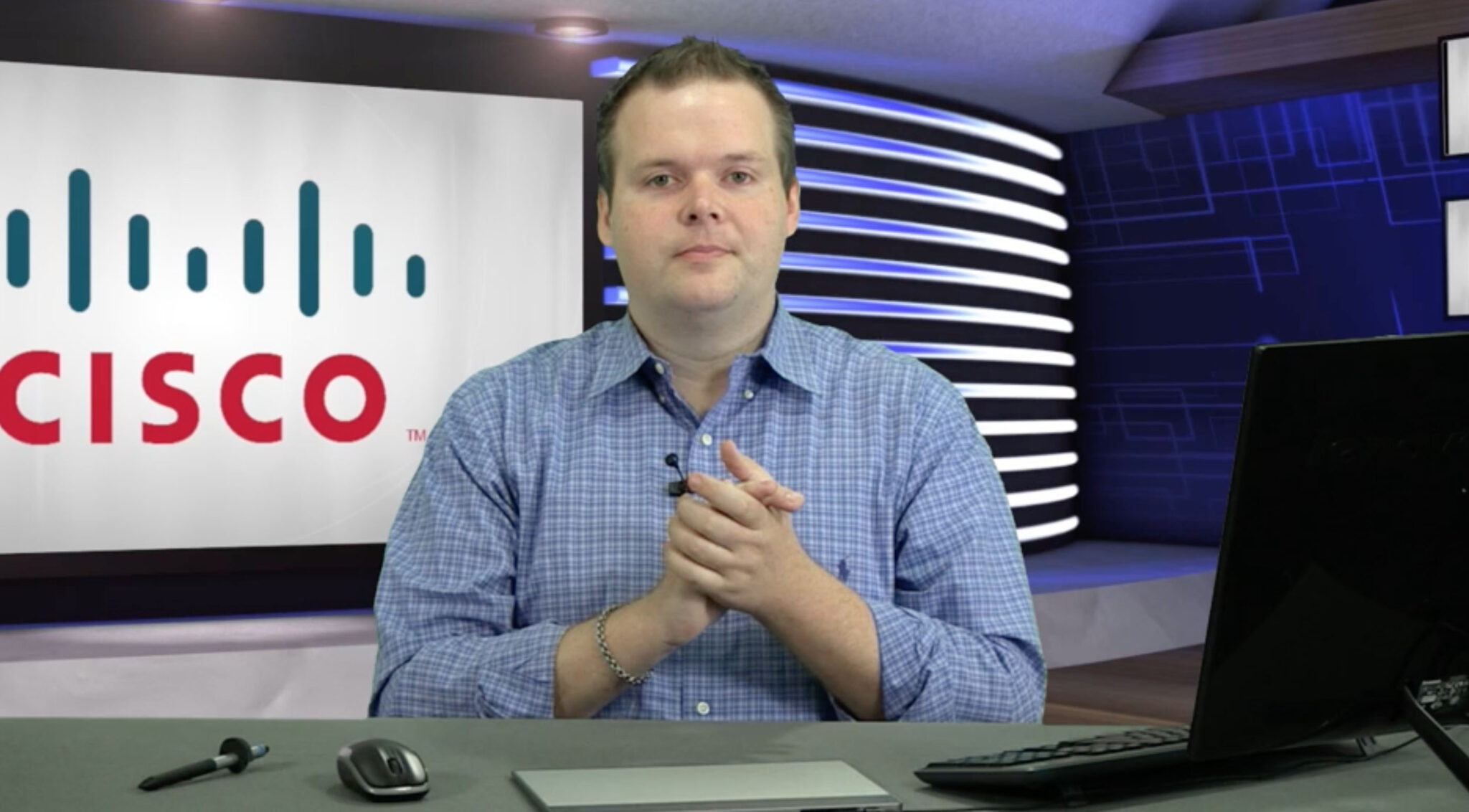 Chris is a Sr. Cisco Instructor and leading consultant for clients throughout the U.S. Chris has over 15 years' experience as a network engineer and 5 additional years as an instructor. Chris has worked at the service provider/partner level throughout his career, working with national and global clients to solve complex business problems through the use of technology and IT training solutions. Working with Chris, you will see a true industry expert with experience, drive, and patience unparalleled in the industry.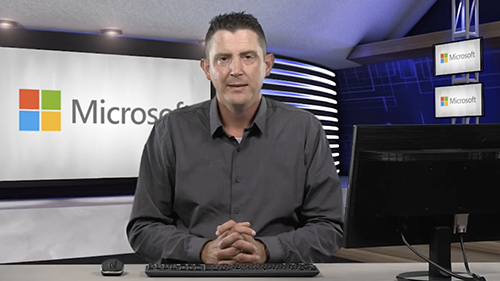 Patrick is a skilled presenter with a strong background in IT training and certification covering general information technology, network administration, and consulting. His strong customer service background and skills both in support and presentation situations allow him to effectively communicate course information in an engaging manner. He specializes in areas such as Active Directory, Microsoft Exchange, Windows Network Infrastructure, and Security.