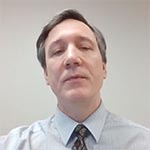 James Ring-Howell
Microsoft Certified Trainer | Microsoft Certified Developer | Database Expert
James is a full-stack developer with over 40 years of experience. He has developed applications across all major industries and for Fortune 100 companies as well as local small businesses. James has also been teaching technology courses for over 20 years. In addition to his extensive background in technology, he has also worked as a professional opera singer.
Master the art of data analysis with Microsoft SQL 2019. Start your training today and take your career to the next level.
Become a Microsoft SQL server expert today with this Microsoft SQL Data Analysis Training Series course that contains everything you need to know! It includes Databases, Administration and an introduction to Power BI which will all help set yourself up for success in the future. Having these skills under your belt will be highly beneficial when it comes to job opportunities and salary growth – so don't wait any longer; get started now!