Ultimate Cisco Training Series
Take an extra 30% off this course! No coupon needed; auto applies in cart.
The 11-course Cisco Master Training Bundle is a complete resource for all your Cisco training needs. This bundle will give you the skills needed to master the most popular Cisco certifications available today.
Networking is the foundation of the IT world, and Cisco training certification is a demonstration that you have the skills and expertise to succeed in this field. If you work as an IT professional focused on networking, more likely than not your career will bring you into contact with Cisco systems at some stage.
About our Cisco Courses
Our Cisco training series provides students with an in-depth knowledge of working with one of the most powerful and respected technologies. Cisco certifications in the IT industry and some of the most sought-after certifications available in the IT field today! Cisco Certifications bring valuable, measurable rewards to network professionals, their managers, and the organizations that employ them. The 11-course Cisco Master Training Bundle is a complete resource for all your Cisco training needs. This bundle will give you the skills needed to master the most popular Cisco certifications available today.
Prepare for success with Cisco Certification Training! Our comprehensive program offers skill-based courses that will help you get the most out of your learning experience, no matter what level or path you're on. Unlock new opportunities in IT and network engineering by refining your skills today!
Includes all of our 11 Cisco courses listed below:
Cisco 200-301: -CCNA – Cisco Certified Network Associate
Cisco 200-355: Implementing Cisco Wireless Network Fundamentals
Cisco 210-060 CICD: Implementing Cisco Collaboration Devices
Cisco 210-065 CIVND: Implementing Cisco Video Network Devices
Cisco 210-260 IINS: Implementing Cisco Network Security
Cisco 300-101: CCNP – ROUTE – Implementing Cisco IP Routing
Cisco 300-115: CCNP – SWITCH – Routing and Switching
Cisco 300-135: CCNP – TSHOOT – Troubleshooting and Maintaining Cisco IP Networks
Cisco 350-401: Implementing Cisco Enterprise Network Core Technologies (ENCOR) (CCNP)
Cisco 640-461: CCNA Voice – ICOMM v8.0 – Cisco Voice and Unified Communications Administration
Cisco 640-864: CCDA Cisco Certified Design Associate
About Cisco Certifications and levels
Achieving a Cisco certification is an excellent way for networking professionals to boost their marketability and take on more responsibility. The four levels of certifications include Entry, Associate, Professional (CCNP), and the highest level – Expert (CCIE). For those starting out in this field, they can begin with entry-level or associate-level certifications before progressing onto professional-level training programs. By pursuing the CCIE coursework specifically designed by Cisco experts, you will soon become an expert yourself as you reach the pinnacle of your career path!
Cisco entry-level certifications are ideal for new professionals seeking to advance their skills and knowledge in networking. Individually, these credentials provide valuable insight into the fundamentals of IT which can help propel you towards Associate-level certification and give you a leg up on others vying for success in your chosen field.
Cisco Associate certifications confirm the expertise and abilities that networking professionals acquire in their first twelve months of work. IT experts rely on associate-level qualifications to progress from technical or junior specialists to higher-ranking or specialized network administrator roles. With these certifications, you can take your career to a whole new level!
With Cisco Professional certifications, IT professionals can hone their skills and take on elevated roles as network engineers or Tier 3 technicians. This level is the perfect opportunity to showcase your expertise while expanding your career.
Your Training Instructors
Chris is a Sr. Cisco Instructor and leading consultant for clients throughout the U.S. Chris has over 15 years' experience as a network engineer and 5 additional years as an instructor. Chris has worked at the service provider/partner level throughout his career, working with national and global clients to solve complex business problems through the use of technology and IT training solutions. Working with Chris, you will see a true industry expert with experience, drive, and patience unparalleled in the industry.
David has been a professional IT instructor for the past four years for the US Army. He teaches a broad range of certification courses ranging from CompTIA, Microsoft to Cisco and EC-Council. Prior to working with the US Army, David worked as a Jr. Network Admin and Web Services Manager with KCTCS in Kentucky. He performed multiple jobs being on the IT team. Additionally, David taught part-time during the evening at the college, where he instructed on Active Directory, Introduction to Computers, and Networking. David has 18 years of IT experience, 17 professional IT certifications, and 8 years of teaching experience.
Rafiq has extensive experience including more than 20 years in IT as a Systems Architect, Software Engineer, DBA, and Project Manager. He has instructed in a variety of technical areas and has designed and implemented network and information systems. Bringing nearly 30 years of advanced IT experience to each course and adding his unique perspective and "real world" tips, Rafiq has a knack for making complex topics easy to understand.
Chrys is an education and technology expert who specializes in enterprise-level IT infrastructure consulting and certified training-of-trainers. In her career, she has garnered 35 IT Certifications including Cisco CCSI/CCNP, CISSP, CISA, MCSE/MCITP, and many more. She has also authored 40 published certification textbooks and is currently working on the new CompTIA PenTest+ courseware.
Anthony has been writing textbooks and teaching classes to students all over the world since 1996. Currently, he works as a freelance author and trainer and is certified in Cisco, Microsoft, CompTIA, AWS, and more. Anthony started his career in Information Technology in 1994 and has continued expanding his knowledge to this day. He takes great pride in being able to help so many achieve their certification and career goals.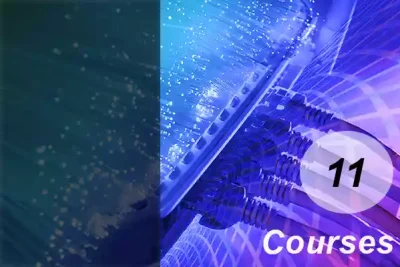 Ultimate Cisco Training Series
The 11-course Cisco Master Training Bundle is a complete resource for all your Cisco training needs. This bundle will give you the skills needed to master the most popular Cisco certifications available today.
Additional Options to Access This Training This training is also part of our extensive training library containing over 225 courses, 12,000+ videos and over 19,000 practice test questions.