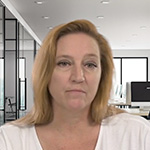 Dawn Briggs
IT Professional and Trainer
Dawn Briggs is an information technology professional with more than 20 years of experience in directing IT departments, leading technical implementations, managing personnel, ensuring the security of information, and establishing high customer service standards. Although she has a broad range of experience across the IT industry that includes everything from pc repair to database management, her career has primarily focused on training technical personnel to plan, implement, and maintain IT infrastructure and web-based technologies. Dawn has been instructing students in IT courses, and mentoring students in skills that allow them to obtain jobs in information technology career fields, for over seven years.
With the Master ITU CompTIA training series, become a Certified IT Professional. Get 12 Courses for One Low Price – Limited Time Offer!
Get all 12 CompTIA courses for one low price in this comprehensive training series. Our CompTIA certification training courses are comprehensive, providing IT professionals with 12 courses that feature the Core Series for A+ certification as well as introducing our innovative IT Fundamentals (ITF+) course! Furthermore, we have PenTest+, Security+, Cloud+ and Network+. For those seeking to become an expert in IT certifications – this is the training product for you!