Lead your IT team to performance with ITU's engaging and effective online training platform for IT skills development. Take the journey together as you enrich their technical proficiency and level up with corporate training for your team!
Why should you choose ITU Employee IT Training for your corporate training needs?
According to LinkedIn, 94% of employees would stay at a company if they would just invest in helping them learn.
The cost to replace an employee averages 33% of the position's annual salary according to a survey by Employee Benefit News.
Offer your employees over 12,000 videos of online learning
Covering Cybersecurity, CompTIA, Cisco, Microsoft, Project Management, Cloud Computing and more.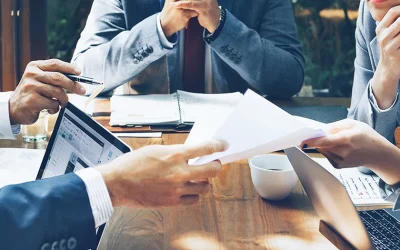 IT Team Training Is A Wise Investment
Investing in continuous learning corporate employee IT training is one of the most beneficial decisions a company can make. It not only sharpens your competitive edge, but it also helps build up your employees' skills and learning knowledge. ITU team training library contains all the state-of-the-art software and programs available today, making ITU the premier source of online IT instruction and up-leveling your teams technical skills. Our corporate training platform caters to meet any organization's changing learning needs while delivering an unparalleled online educational experience that is accessible to anyone across the world and addressing skills gaps, enhancing technical skills, and meet your business goals
We Offer Extensive And In-depth IT and Professional Online Training Courses
Unlock complete access for your team to a library of over 225 in-depth courses taught and developed by experts in their respective industries. ITU harnesses tried and tested educational techniques, pairs them with solid instructional design principles, and tops off their courses by employing the most accomplished IT leaders to both produce and instruct our courses. This combination of elements results in first-rate employee it training opportunities for those seeking success within the IT industry to meet the business outcomes.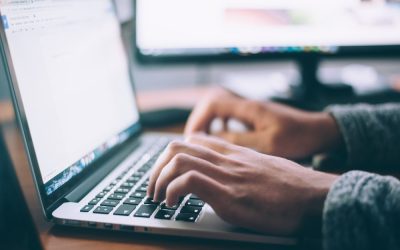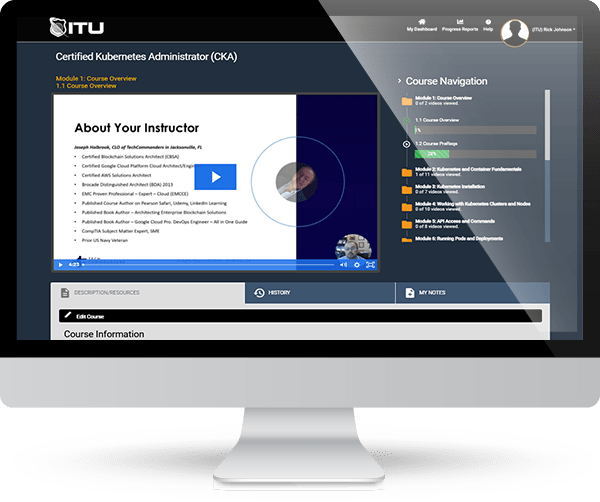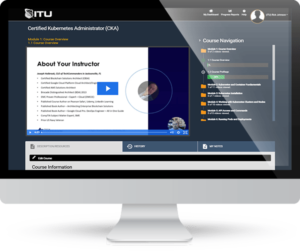 A Robust Learning Management System
With our robust 
Learning Management System
, you can effortlessly monitor your employee it training progress. You'll get a clear picture of who has completed required courses and those who may need additional assistance. As the premier content producer in educational circles, ITU boasts 800K students–a testament to its capacity for crafting dynamic virtual learning experiences that are both engaging and successful!
How can our effective IT team training benefit you?
Ask our customers about their digital learning.
Tell us about your company
Why IT team training programs are so important for company growth.
Outfit your staff with the essential expertise they need to succeed.
Sadly, the majority of employees surveyed by Gartner (70%) confessed that they don't have a full understanding of the skills and technical knowledge required for their current roles to meet the business outcomes. Programs such as onboarding new employees are required training give workers the abilities they must have to transition into a new role. This sort of entire training instruction is usually provided to newly hired staff or existing personnel who are promoted to more complex positions within the organization for procedural knowledge. By teaching practical skills, business can empower Business Professionals to reach their highest potential and overcome business challenges.
Narrow the talent divide and offer continual training for improved outcomes.
The shift to work from home and COVID has hastened the need to upskill and reskill your employees, ensuring they are prepared for any circumstances. A McKinsey study revealed that a staggering 87% of companies around the world are aware they have, or will soon encounter, an existing skills gap within the next few years. In order to bridge the gap in skillsets, businesses must commit additional resources towards providing ongoing training to increase skill levels with team and corporate training programs. It is essential to not only instruct students in vital soft skills such as time management, creative thinking, and resilience but also equip them with the latest digital knowledge, procedural knowledge, practical skills but to further educate them on the wide range of upcoming technological developments.
Leverage and cultivate expertise for long-term success
Without investing in your employees, you are putting yourself at risk of losing them. Investing and showing appreciation for their hard work will help keep your team loyal to you and the company. A staggering 42% of employees searching for a new job expressed dissatisfaction with their current employer's lack of recognition and utilization of their talents, as reported by Deloitte. When you provide your employees with Corporate training programs that offer practical skills, it can open up new avenues of growth and development for them. Not only does this bolster employee retention but provides a rewarding experience to the team members as well!
Building a collaborative work atmosphere is the key to success.
A unified company culture can result in increased productivity, more efficient communication and collaboration between functional teams, higher employee retention rates, and ultimately greater contentment throughout your entire business. By investing in initiatives that prioritize employees' technical knowledge skill levels, companies will build a culture of collaboration and a supportive environment for growth. Establishing aa learning culture yields not only improved performance, but also emboldened and valued employees.