Ultimate Project Management Training Series – 9 Courses
Our nine course Project Managers bundle offers a comprehensive collection of training sessions to help you not just master project management, but also stay ahead in the curve and learn all its new advancements such as Agile techniques, project documentation and planning. Plus, at ITU, we provide the best route for getting your project management certification, (PMP from Project Management Institute), which is recognized world-wide as the gold standard when it comes to elevating your project management skills!






Certificate of Completion
Project Management Training – Project managers are an essential employee for any industry
Project Management is an in-demand profession around the world, as it's similar to accounting and its skills can be applied to any industry. This nine course online training bundle for project managers provides a thorough training program that covers all you need to know about project management! No matter what field or country you are in, managing development teams, or being the team leaders, this project managers bundle will help equip you with the knowledge needed for your career in Project Management.
This Project Management training series provides details on:
PMP Project Management Institute
CAPM Project Management Institute
Scrum Masters training to become a Professional Scrum Master from Scrum Alliance
Agile approaches to be a successful Agile Project Manager for Agile software development and gain your agile certification
Agile Techniques and Agile concepts to manage Agile projects and development effort
Extreme programming for development teams
Professional development Managing project teams
Risk Management and more.
Our Project management training series is for you whether your goal is to become a certified PMP, help lead entire team to success with Sprint Planning, implement Agile methodologies for agile development, Scrum principles to pass your agile certification from Scrum alliance, properly manage product backlog items, or manage larger projects and project team utilizing agile techniques, our project management training provides you with the knowledge to plan, lead and deliver entire projects successfully and keep your key stakeholders apprised of the project.
This bundle includes the following courses giving the Tools for Leaders to succeed!
Frequently Asked Questions About Ultimate Project Management Training Series – 9 Courses
What can I expect from the Ultimate Project Management Training Series?
You're in for a ride! This bundle has nine different courses that will help you not just learn the ropes of project management, but also stay ahead of the game with new advancements like Agile techniques, project documentation, and planning. It's basically a one-stop-shop for all your project management training needs!
How much content is there in the course?
This series is packed! You get 110 hours of training, 384 on-demand videos covering 116 topics, and more than 1,000 prep questions. Plus, you'll receive a certificate of completion at the end. You're definitely getting your money's worth!
What are some of the topics covered in the training series?
This series covers a lot of ground! It includes training on PMP and CAPM from the Project Management Institute, Scrum Masters training, Agile project management techniques, extreme programming for development teams, risk management, and much more. Whether your goal is to become a certified PMP or to lead a team to success with Agile methodologies, this series has got you covered!
I'm not in the tech industry. Will this course still be relevant for me?
Absolutely! Project management skills are like accounting – they're applicable in every industry. Whether you're in healthcare, construction, or finance, the skills you'll learn from this series will definitely come in handy.
Do I get a certification at the end of the course?
Yes, you do! After you've completed all the training, you'll receive a certificate of completion to show off your newfound project management skills.
Can I access the course content at my own pace?
Yep, the course content is available on-demand, so you can access the videos and other materials whenever you want. This means you can learn at your own pace and revisit the content as much as you need. Perfect for fitting in learning around a busy schedule​.
Proudly DisplayYour Achievement
Upon completion of your training, you'll receive a personalized certificate of completion to help validate to others your new skills.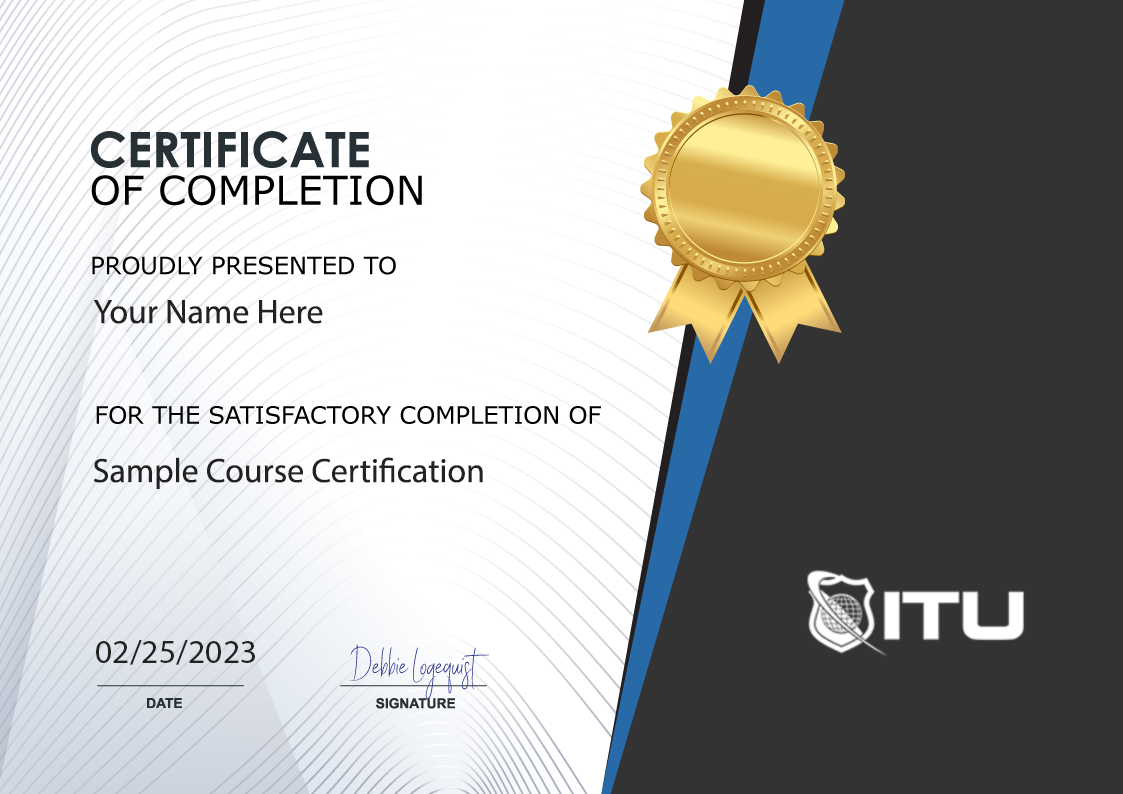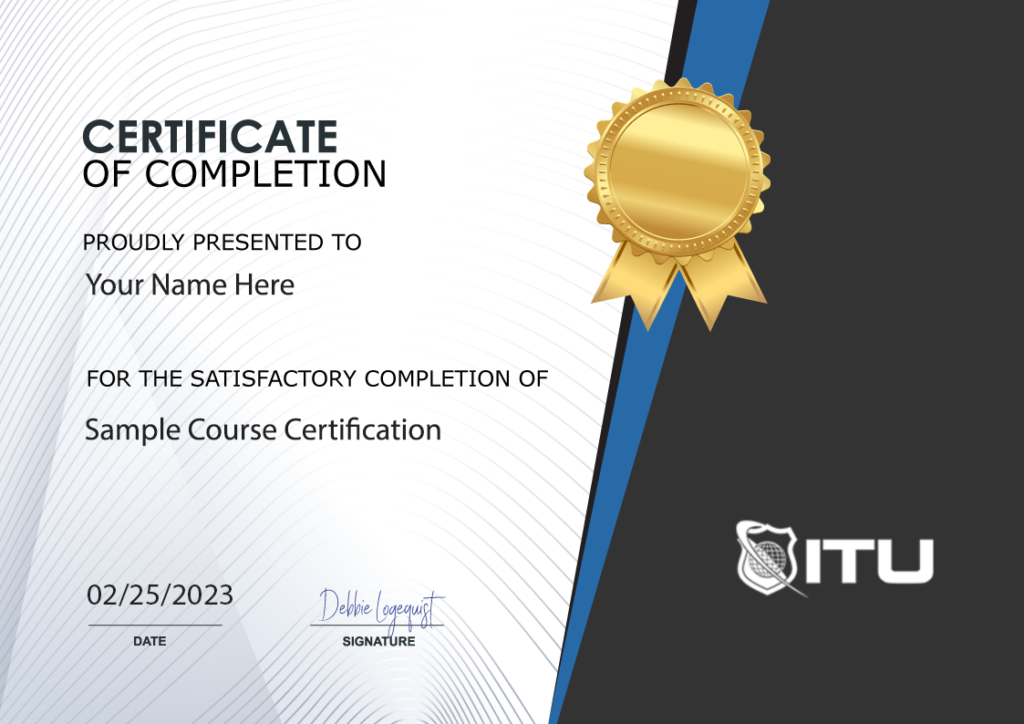 Your Training Instructors
Pete is president of Technology, Inc., a Project Management Training and Consulting company that provides custom Project Management solutions. He has over 30 years of experience in professional/management positions. His professional credentials include an MBA; PMI ® PMP ®; PMI-ACP ®; Agile Hybrid Project Pro Micro-Credential, MCTS – MS Project 2007 & 2010; CompTIA Project+; CompTIA A+; CompTIA Net+; CompTIA i-Net+; CompTIA Server+. In addition to managing projects and IT and Accounting professionals, Pete has over 25 years of experience developing and instructing project management, MS Office, MS Project, and business soft skills courses. Pete's instruction style emphasizes both learning the required body of knowledge and understanding how to use that knowledge in real-world situations. His style is to integrate his experiences into the training environment to take advantage of people's  natural inclination to learn through stories.
Technical trainer and architect/consultant with deep expertise in Microsoft technologies, HPC and Security, with excellent consulting, training, and development skills available for contract and training opportunities.
Gain access to this training and all our other courses, offering over 2,500 hours of content, with our cost-effective monthly subscription. No obligations. Cancel anytime.
Ultimate Project Management Training Series – 9 Courses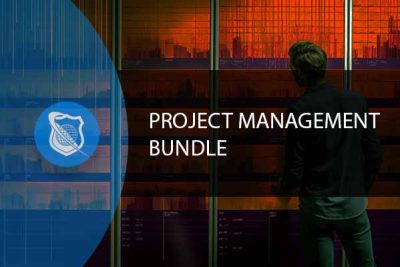 Ultimate Project Management Training Series – 9 Courses
Additional Options to Access This Training This training is also part of our extensive training library containing over 225 courses, 12,000+ videos and over 19,000 practice test questions.
Learn how to deploy and manage Azure services with our online Azure Training course. Get hands-on experience and become a certified Azure professional.
Microsoft Azure is a cloud computing platform and infrastructure created by Microsoft for building, deploying, and managing applications and services through a global network of Microsoft-managed data centers. It provides a range of cloud services, including computing, storage, networking, analytics, machine learning, and internet of things (IoT), as well as many other services.
Learn AWS with our online course designed for beginners. Start your cloud journey and become an AWS Certified Solutions Architect!
More your career into the future with our AWS courses. Amazon Web Services (AWS) is one of the most widely used cloud platforms in today's tech industry. Start learning today with this two course training series designed to get you up in running.
Get trained for Cisco certifications with the Ultimate Cisco Training Series. Prepare for CCENT, CCNA, CCNP and more.
The 11-course Cisco Master Training Bundle is a complete resource for all your Cisco training needs. This bundle will give you the skills needed to master the most popular Cisco certifications available today.