Agile Scrum Master – Master the Principles
Become an effective Agile Scrum Master with our Agile Scrum course!  You'll gain a solid understanding of the fundamentals of Agile Scrum and how to drive conversations between customers and team members. Additionally, they'll explore ways to streamline design for improved group functionality. Get ready to maximize your efficiency!






Certificate of Completion
Our 9 course Project Managers bundle offers a comprehensive collection of training sessions to help you not just master project management, but also stay ahead in the curve and learn all its new advancements such as Agile techniques, project documentation and planning. Plus, at ITU, we provide the best route for getting your project management certification, (PMP from Project Management Institute), which is recognized world-wide as the gold standard when it comes to elevating your project management skills!
Agile Scrum Methodology: The Framework & Holding Effective Agile Scrum Meetings
Agile Scrum is the most popular hybrid of AGILE Methodology as it provides a framework that allows teams to address complex adaptive problems, while efficiently and creatively delivering products, services, or results of the highest possible value to their internal and external customers.
If you're looking to become an Agile Scrum Master with the ability to hold effective Agile Scrum Meetings, this course is for you. Get up-to-speed on the Scrum methodology our online training course. ITU has developed a self-paced on demand videos learning course that is the perfect fit for busy professionals. our online course training covers framework of cross functional teams working together in cycles or "increments" that allows for continuous progress and fast implementation of customer feedback which leads to faster product delivery. With its successful completion, attendees can look forward to receiving their CSM Certification from the Scrum Alliance.
This course provides a basic understanding of Agile Scrum principles and tools and techniques used in implementing Agile Scrum in a coordinated fashion to ensure successful project outcomes and effectively lead Agile Scrum meetings geared toward meeting your desired goals and endpoints.
Our online Agile Scrum training course will provide a comprehensive look into the Agile Scrum framework and gives attendees the necessary skills to become an effective Agile Scrum Master. Participants can expect to gain profound knowledge on Agile, which is at the foundation of Scrum, as well as core elements such as its ceremonies, artifacts, and roles.
To Become an Agile Scrum Master, Learn These Scrum Agile Approaches
In this video content course, students will learn how to work in an Agile Scrum environment which follows the principles that teams constantly communicate with their customers and fellow team members. The team keeps their design simple and clean. They get feedback by Scrum reviews at the end of each time-boxed scrum. Finally, they deliver the product, service, or result to the customers as early as possible, by focusing on high-value functionality in early scrums and implementing changes as suggested.
This course includes 4 hours of training and 15 videos. Below are the different topics covered during the course:
Agile Principles and Mindset – Knowing how to apply the principles of Scrum and accurately determining which projects are best suited for this methodology is crucial.
Iterative approach
Value Driven Delivery
Stakeholder Engagement
Team Performance – Establishing the ideal Scrum team is an achievable goal by following these foolproof best-practices.
Adaptive Planning
Problem Detection and Resolution
Continuous Improvement
Ceremonies, and artifacts are all essential to the success of a project. By properly utilizing these components in tandem with one another teams can effectively collaborate on projects that exceed expectations.
A complete grasp of user stories and methods to order and control a product backlog are essential for success. Discovering ways to keep all levels of the organization informed on Scrum team progress is a key factor for success. It's essential that everyone in the company knows how far along the project has come, what milestones have been achieved and which areas still need improvement. By keeping communication channels open across departments, organizations can maximize efficiency and effectiveness with their Scrum teams.
Learn To Lead Effective Agile Scrum Meetings
Agile Scrum meetings are a cornerstone of effective project management in today's fast-paced business environment. To optimize productivity and collaboration within your Agile Scrum team, it's essential to follow a set of key steps that ensure meetings are focused, efficient, and goal-oriented. In this article, we outline the fundamental steps to hold successful Agile Scrum meetings in 2023, helping your team achieve its objectives with ease.
Key Steps to Holding Successful Agile Scrum Meetings:
Define Clear Objectives: Clearly establish the purpose and desired outcomes for the meeting. This clarity helps participants stay focused and aligned throughout the discussion.

Prepare a Well-Structured Agenda: Develop a detailed agenda that covers all relevant topics and allocates appropriate time for each item. Share the agenda with the participants in advance to allow for preparation.

Keep the Meeting Timeboxed: Set specific time limits for the meeting to prevent unnecessary delays and promote focused discussions. Timeboxing encourages participants to prioritize essential topics and avoids overrunning the meeting.

Encourage Active Participation: Create an environment that encourages every team member to actively contribute and share their insights. Emphasize the importance of open communication and respectful collaboration.

Follow the Scrum Framework: Adhere to the core principles of the Scrum framework, including regular stand-up meetings, backlog refinement sessions, sprint planning, and retrospectives. Each meeting serves a unique purpose and contributes to the overall success of the project.

Emphasize Transparency: Foster an atmosphere of transparency where team members share progress updates, challenges, and impediments openly. This allows for effective problem-solving and ensures everyone is aware of the project's status.

Limit Attendance to Key Stakeholders: Keep the meeting focused by including only essential stakeholders directly involved in the project. This ensures that discussions remain relevant and decision-making processes are streamlined.

Facilitate Effective Communication: Encourage concise and clear communication during the meeting. Ensure everyone has an equal opportunity to speak, ask questions, and seek clarification.

Use Visual Aids: Utilize visual aids such as Kanban boards, burndown charts, or other visual representations of project progress. Visual tools enhance understanding, promote alignment, and facilitate effective decision-making.

Conduct Regular Retrospectives: After each sprint or a predefined period, conduct retrospectives to reflect on the meeting process itself. Encourage the team to identify areas for improvement and implement changes accordingly.
Optimizing Agile Scrum meetings is crucial to achieving project success in 2023. By following the key steps outlined above, you can create a productive and collaborative meeting environment that empowers your team to deliver exceptional results. Remember, clear objectives, structured agendas, active participation, and adherence to the Scrum framework are essential elements of successful Agile Scrum meetings.
Frequently Asked Questions about Agile/Scrum
What is Scrum Agile?
Scrum Agile is an iterative and incremental project management framework used to manage complex projects. It emphasizes flexibility, collaboration, and adaptability, allowing teams to deliver high-quality products in a timely manner.
How does Scrum Agile differ from traditional project management?
Scrum Agile differs from traditional project management by promoting a more flexible and iterative approach. Traditional project management typically follows a linear, sequential process, while Scrum Agile embraces frequent feedback, continuous improvement, and regular adaptation to changing requirements.
What are the key roles in Scrum Agile?
The key roles in Scrum Agile include the Product Owner, Agile Scrum Master, and Development Team. The Product Owner represents the stakeholders and ensures that the product backlog is prioritized. The Scrum Master facilitates the Scrum process and removes any obstacles faced by the team. The Development Team is responsible for delivering the product increment during each sprint.
How does Scrum Agile handle project requirements?
Scrum Agile handles project requirements through a prioritized list called the product backlog. The Product Owner collaborates with stakeholders to define and prioritize these requirements. The Development Team selects a subset of the backlog items to work on during each sprint, based on their capacity and the priority set by the Product Owner.
What is a sprint in Scrum Agile?
A sprint in Scrum Agile is a time-boxed iteration during which the Development Team works to deliver a potentially shippable product increment. Sprints typically last between one to four weeks, and at the end of each sprint, the team holds a sprint review and retrospective to gather feedback and improve their processes.
Can Scrum Agile be used for non-software projects?
Yes, Scrum Agile can be used for non-software projects. While it originated in the software development industry, Scrum Agile's principles and practices can be applied to various domains such as marketing, sales, HR, and more. The framework's adaptability makes it suitable for managing projects in different industries.
Are there any certifications available for Scrum Agile?
Yes, there are certifications available for Scrum Agile. The most well-known certification is the Scrum Master certification (CSM) offered by Scrum Alliance. There are also other certifications such as Professional Scrum Master (PSM) offered by Scrum.org and Agile Certified Practitioner (PMI-ACP) offered by the Project Management Institute (PMI). These certifications validate an individual's knowledge and understanding of Scrum Agile practices.
Proudly DisplayYour Achievement
Upon completion of your training, you'll receive a personalized certificate of completion to help validate to others your new skills.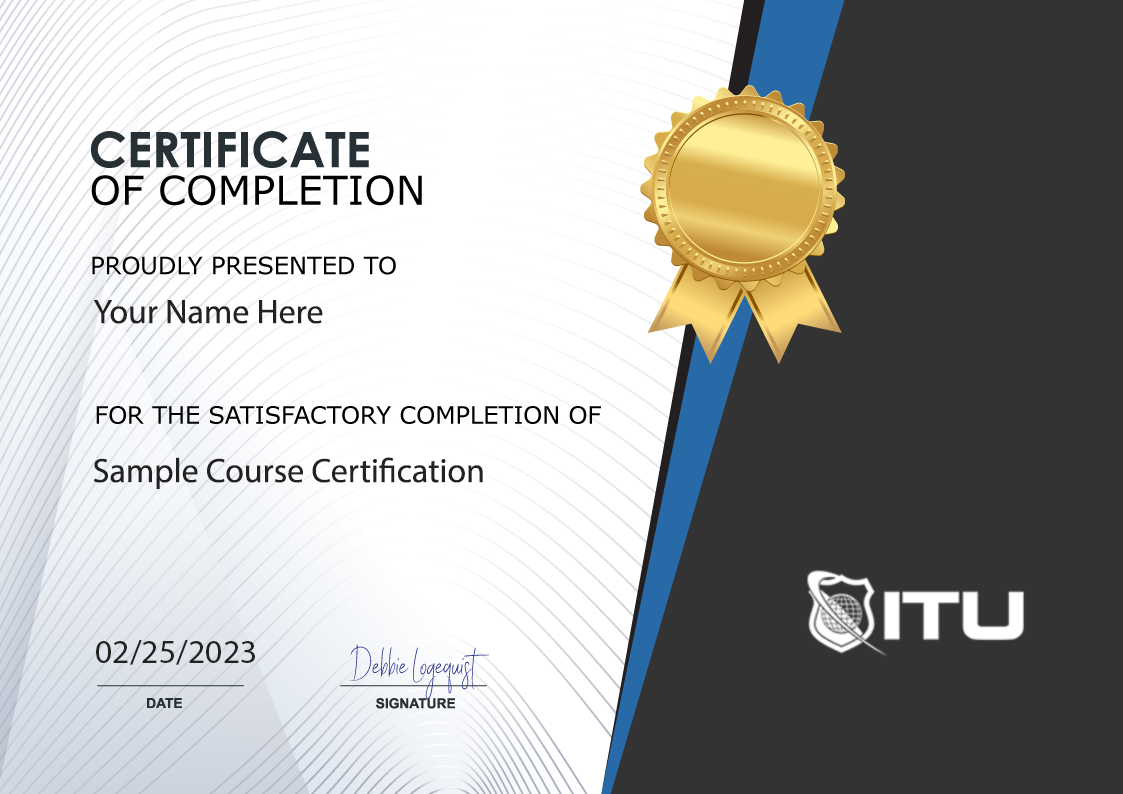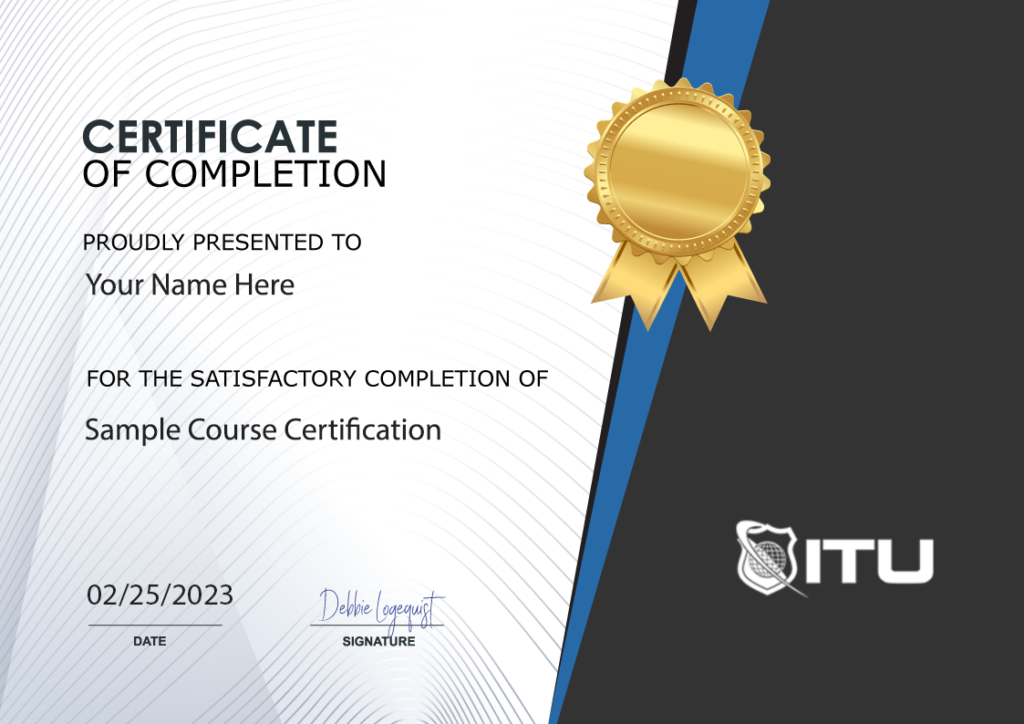 AGILE/Scrum Course Content
Module 1 : Agile Principles and Mindset

Agile Introduction Scrum

Agile Core Principles Scrum

Lean Product Development Scrum

Agile Leadership Tasks Scrum

Agile Communications Scrum
Module 2 : Value Driven Delivery

Value Driven Delivery Scrum

Value Driven Delivery Scrum Part2
Module 3 : Stakeholder Engagement

Stakeholder Engagement Scrum

Facilitation Tools Scrum
Module 4 : Team Performance

Team Performance Scrum

Digital Tools for Distibuted Teams Scrum
Module 5 : Adaptive Planning

Adaptive Planning Scrum

Adaptive Planning Scrum Part2
Module 6 : Problem Detection and Resolution

Problem Detection and Resolution Scrum
Module 7 : Continuous Improvement

Continuous Improvement Scrum
Your Training Instructor
Pete is president of Technology, Inc., a Project Management Training and Consulting company that provides custom Project Management solutions. He has over 30 years of experience in professional/management positions. His professional credentials include an MBA; PMI ® PMP ®; PMI-ACP ®; Agile Hybrid Project Pro Micro-Credential, MCTS – MS Project 2007 & 2010; CompTIA Project+; CompTIA A+; CompTIA Net+; CompTIA i-Net+; CompTIA Server+. In addition to managing projects and IT and Accounting professionals, Pete has over 25 years of experience developing and instructing project management, MS Office, MS Project, and business soft skills courses. Pete's instruction style emphasizes both learning the required body of knowledge and understanding how to use that knowledge in real-world situations. His style is to integrate his experiences into the training environment to take advantage of people's  natural inclination to learn through stories.
Gain access to this training and all our other courses, offering over 2,500 hours of content, with our cost-effective monthly subscription. No obligations. Cancel anytime.
Agile Scrum Master – Master the Principles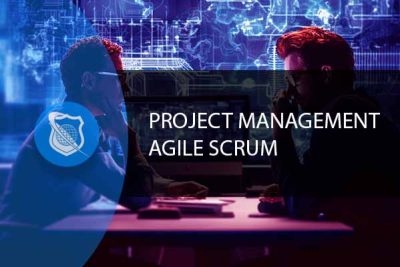 Agile Scrum Master – Master the Principles
Additional Options to Access This Training This training is also part of our extensive training library containing over 225 courses, 12,000+ videos and over 19,000 practice test questions.
Take the first step towards a successful project management career with our CAPM certified associate course. Learn from industry experts at ITU Online.
After successfully completing this training course, students will be able to: Gain an understanding of how project management affects business, create a charter, create a project management plan, create a budget, and other management plans.
Enhance your project management skills with our Green Six Sigma Belt online course. Gain the knowledge and expertise to succeed in any industry.
In this Six Sigma Green Belt online program, Green Belt students will gain a comprehensive understanding of how to assess process components and analyze stakeholders in an organization. Furthermore, they'll learn innovative concepts and tools for gathering customer information as well as their feedback. Ultimately, the primary goal is to equip learners with the skills needed to successfully identify and lead Lean Six Sigma projects using DMAIC problem-solving strategy.