Since 2012, ITU Online has been a leader in providing online IT training courses. Our curriculum is built, filmed, and supported in-house via our corporate headquarters in Clearwater, FL. Even prior to the remote learning boom of 2020, we have always believed in the power of learning wherever, whenever, and look forward to seeing the eLearning industry continue to thrive.
By using proven educational concepts, sound instructional design principles, and a state-of-the-art studio, ITU creates exceptional courses to provide the best benefits for those in the IT training field. ITU delivers a standard for quality by employing the best leaders in the IT field to create award-winning training courses.
ITU has won four Best in Biz Awards, including Company of the Year, Fastest Growing Company of the Year, Creative Department of the Year, and Most Innovative Company of the Year. These awards solidify what ITU's students already come to expect – the best practical knowledge at an amazing price point.
ITU is built on a foundation of extremely passionate employees that truly care about and value the success of our students. Our production, development, customer service, creative, corporate sales, B2C sales, accounting, quality assurance, and marketing departments all work in synergy to bring new courses to market quickly. We aim to satisfy our existing students and new students in achieving their career goals.
With proprietary technology continuously being built, ITU consistently develops new features and tools to deliver a learning experience to our students that is unmatched in the eLearning field. Enroll today and experience the proven solution that is helping thousands of IT professionals succeed in their careers. We also provide courses in cybersecurity, project management, marketing, office software training, and much more.
Should you have any questions, feel free to contact us at (888) 488-5327. We are always happy to assist you!
Carrie Cameron
President & CEO
Carrie Cameron, the President and CEO of ITU Online, is one of the original pioneers of eLearning. After attending St. Petersburg College, she started her career in the industry in 1996. She is the majority shareholder in ITU, making the company a woman-owned and operated business. With a background in Computer Science and a passion for education, Carrie has successfully started several IT training companies. Her first acquisition was The Riverside Company, a private equity fund, in 2007.
Carrie has a knack for understanding the training requirements of clients, developing high quality training courses, producing customized curriculum solutions, and leading the market through creative product and software solutions. Prior to her involvement in the IT training industry, Carrie was an International Sales and Marketing manager for 8 years for Sophisticated Systems. This experience has allowed Carrie to convert competitors to clients, and to develop lasting reseller channels worldwide.
Co‐founding ITU has been her largest success, with over 200 courses, resellers in 30 different countries, and 650,000 students acquired through organic, internal growth. Carrie has a tireless work ethic, energetic management style, and hands‐on approach. She recognizes that effective, experienced employees are critical to an organization's success and is proud that ITU is an employee-owned and operated company.
Carrie currently holds a majority position in many online training companies. Just some of these online institutions include Vision Training Systems, The Academy of Film, Fashion & Design, the Mixology Training Company, and the Health Institute Online. She lives in Brooksville FL and is an avid real estate investor. When she is not working, she enjoys traveling all over the world, roller blading, ballroom dancing, cooking, and spending time with friends and family.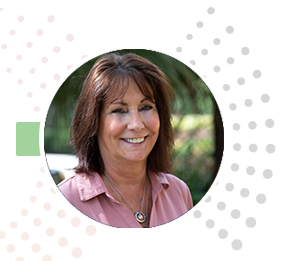 Debbie Logerquist
Operations Manager
Debbie Logerquist, Operations Manager of ITU Online, has been part of the company since the early days and has played a key role in its growth. Debbie is a shareholder of ITU and is responsible for the day-to-day operations of new business, customer service, video production, administration, key customer relations, as well as managing the excellent staff. Debbie has over 30 years of experience in high level sales, sales management, and business management with Fortune 500 companies, as well as general management responsibilities.
A highly decorated sales professional, Debbie was first recognized by Ilford Photo, an International Paper company, where she had the longest running "Top Sales Professional in North America" distinction year after year. Debbie was also responsible for most of the all-time top company sales records and was granted a special recognition from International Paper for highest accomplishment as a sales professional among all International Paper companies. Debbie then became part of a large sales force expansion with Kodak and was appointed the Director of Sales for the Americas, including the USA, Latin, South America, and Canada markets.
Debbie then went on to become the General Manager of a local business, overseeing a staff of 45 employees. She now has embraced the world of eLearning and is a highly dedicated component to the high growth potential in the online learning marketplace. When the work day is through, Debbie enjoys her family above all, as well as yoga, boating, travel, and an occasional round of golf. Debbie's family, husband and two Yorkies keep her busy in Palm Harbor, FL.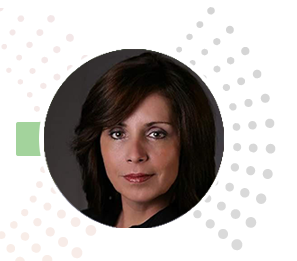 Mary Beth Bongo
Partner Relations Specialist
Customer Service Group Leader
As ITU Partner Relations Specialist and Customer Service Group Leader, Mary Beth Bongo wears many different hats. She is the primary point person for Vendor and Reseller Relationships, oversees the Quality Assurance Process for all Course Content, and plays a key role on the ITU Management Team. Originally from Glen Rock NJ, Mary Beth began her professional career as a registered nurse and patient care coordinator.  
After years of shoveling snow, she decided to relocate to Palm Harbor FL with her daughter. She branched out to the business side of the health care industry in clinical management and new treatment product launches, while still providing all aspects of nursing care from patient consultation to education to pre and post-operative care. 
Mary Beth joined ITU in 2012 and continues to manage a wide range of responsibilities. Her desire to help ITU and its students achieve success clearly reflects upon the years of dedication to her patients. A proud fan of both the Rangers and Yankees, Mary Beth currently lives in Clearwater FL and enjoys cooking, practicing yoga, and rescuing dogs.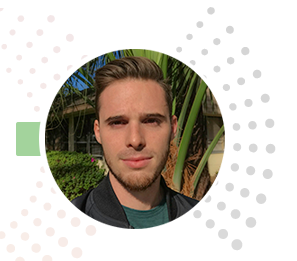 Jordan Anderson
Senior Content Creator
Jordan Anderson works as ITU's videographer and editor. He leads the content creation process and handles everything from pre-production to post-production. This includes managing instructors and the video studio.
Jordan, a recent graduate from the University of Tampa, has a marketing background and is a self-taught content creator. He has vast experience creating diverse types of digital content for local businesses and individuals.
Catherine Sullivan
Senior Training Advisor
Corporate Training Specialist
Catherine joined the ITU Online team as an experienced professional in education and certification training for the financial industry. She enjoys her current position and every opportunity to engage with students at every stage of development in the exciting and rewarding professions of IT, Project Management and Business Development.
Her ability to deal with multi-faceted projects and diverse personalities is a result of many years in education, marketing/sales and management.
Catherine's interest in IT was sparked many years ago as a Real Estate Broker/Marketing Specialist for real estate professionals across the country who suddenly needed personal websites. As a participant in internal corporate training sessions, she consulted with brokers and agents to evaluate their current marketing strategies and websites. She developed and marketed basic website packages and complex broker/corporate programs; including detailed SEO analysis, video features and internal lead tracking software.
With Degrees in Education, Business Administration for Non-Profit Organizations and Architectural Design, Catherine is now enjoying her personal ITU Online Lifetime Library and sharing her new skills and knowledge with family and friends. She loves living in Clearwater Florida with a short commute to our Production Facility and offices in Dunedin. Her hobbies include architectural photography, calligraphy and interior design projects.
Judy Sammarco
Senior Training Advisor
Judy is a Top Producing Sales Executive with a demonstrated history of working in the IT field. Skilled in negotiation, sales, customer relationship management (CRM), Dynamic communicator who consistently exceeds goals and company expectations. Judy graduated from the Fashion Institute of Technology NY. She has been in Florida since 1994 and is here with her husband of over 30 years and her children.
She is skilled at developing the right action plan for each of her client's unique needs and committed to helping them choose the best products. Throughout her career, Judy has earned the trust of several national and international companies and maintained strong client relationships that generate repeat business. She attributes her success to her ability to listen to customers and put their needs first.
Tiffany Burns
Senior Training Advisor
Tiffany Burns is a Senior Training Adviser for ITU Online. Her current position with ITU Online ranges from training, sales, and even the enrollment  process.  She has been in  sales and training for 25 years. Tiffany is very compassionate when it comes to helping others achieve their goals and enjoys seeing her students continue to grow and accomplish their career  goals.
 As a trainer and 
sales professional Tiffany has been awarded with employee of the year as well as received a directors award for her hard work.
Outside of work she enjoys cooking, feeding the community, and spending time with her family.