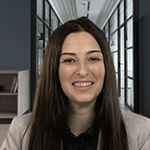 Mary Rutan
Instructor
Enhance your career prospects with our Quickbooks online course. Learn the latest techniques and best practices for financial management in any industry.
PC Magazine has named QuickBooks accounting software as the Editors' Choice for Best Accounting Software. Because of its growing popularity, this Quickbooks Online Training is being adopted by businesses in droves, leading to a rising demand for competent users and creating career-making openings with lucrative pay scales. Whether you want to be an accountant, bookkeeper or CPA – there's no shortage of opportunities! Besides that, entrepreneurs have plenty room to take advantage from this trend too.
Looking for a cost-effective way to learn accounting and bookkeeping? Our training bundle is the perfect solution for busy professionals.
For Accounting professionals, the two most utilized programs are Sage 50 (formerly Peachtree) and QuickBooks Pro. Our online training for Accounting and Bookkeeping Training Bundle will get any business owner,  Accounting professional, or bookkeeping up to speed and understand both of these applications inside-out.