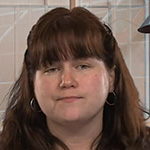 Lindsay Hurley
Instructor
Get proficient in Microsoft Word with our comprehensive online training course. Boost your skills and increase productivity. Enroll now!
Learn how powerful Word is with our Word 2019 training course. Microsoft Word is the most widely-used word processing software, and its presence in both personal and professional use worldwide is undeniable. And while it already offers a plethora of features to boost productivity, Microsoft has been continuously innovating with each new version they release.
Master Microsoft Excel with our comprehensive online course. Learn formulas, functions, and more in this hands-on training series. Enroll now!
Microsoft Excel is the go-to spreadsheet application, no matter if you're using it personally or professionally. Whether your knowledge of Microsoft Excel is beginner's level or advanced, this Microsoft Excel 2019 Training online course will help take your abilities to a new height – covering topics from basic to intermediate and even advanced.