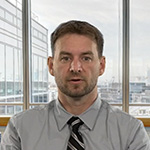 Danny Pugh
IT Instructor
Danny Pugh is a highly experienced IT professional with a comprehensive background in Cloud Engineering. He has demonstrated an impressive career trajectory, marked by a series of significant achievements and responsibilities.
Learn AWS with our online course designed for beginners. Start your cloud journey and become an AWS Certified Solutions Architect!
More your career into the future with our AWS courses. Amazon Web Services (AWS) is one of the most widely used cloud platforms in today's tech industry. Start learning today with this two course training series designed to get you up in running.
Learn Amazon Web Services (AWS) from scratch with our Beginners Course. Get hands-on experience and become an AWS expert!
You will learn about the different features of AWS Storage Gateway and how to use them effectively in this Amazon Web Services Beginners online training Course. You'll learn how to create and manage gateways in each of the three modes as well as how to apply security features to protect data both in the gateway and in the cloud.