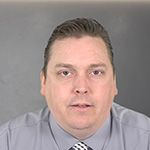 Brian O'Hair
IT Training Professor
Professor Brian O'Hare has over 25 years of experience in the IT industry. He started off in web design as a Corporate Webmaster but wanted to understand how the internet worked. While working towards his bachelor's in computer science, he studied and got his MCSE (Microsoft Certified Systems Engineer) and his MCT (Microsoft Certified Trainer). Once certified he paid for his degree working as a Network Engineer and then a Trainer for others wanting to learn about Microsoft's Desktop and Server products.
Become a Certified IT Professional with Our Master CompTIA Certification Training. Get 12 Courses for One Low Price – Limited Time Offer!
Our CompTIA certification training courses are comprehensive, providing IT professionals with 12 courses that feature the Core Series for A+ certification as well as introducing our innovative IT Fundamentals (ITF+) course! Furthermore, we have PenTest+, Security+, Cloud+ and Network+. For those seeking to become an expert in IT certifications – this is the training product for you!