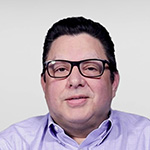 Ben Zev
Instructor
Become a pro in advanced routing and services with our Cisco 300-410 ENARSI course. Enroll now and get certified!
If you want to acquire the Cisco Certified Network Professional (CCNP) Enterprise and also become a certified Cisco Expert in Advanced Infrastructure Implementation, then this course is for you. This online IT course provides an extensive overview of concepts tested on the Implementing Cisco Enterprise Advanced Routing and Services (ENARSI) exam.
Get certified with the Cisco CCNA 200-301 online course and advance your career! Join now and learn routing, switching, and more.
This 200-301 CCNA course is designed for junior network administrators and provides an in-depth ccna online course experience. The 200-301 course validates Cisco skills and is thus valuable for both new IT professionals with some experience in networks as well as experienced network administrators.