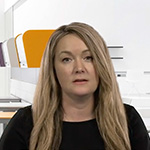 Alexandra Copley
Photography Professor and Freelancer
Alex has spent the last decade working as a freelance photographer all over the world. She first obtained her MFA in Photography and worked as a teacher in photography, visual effects, and related topics. Her teaching philosophy is simple. She feels that to be the best teacher she must be the best student. Therefore, she is always learning something new to share with her students.
Transform your photography skills with our Adobe Lightroom course. Get expert tips and techniques for photo editing and management.
In this Adobe Lightroom Course, you will learn the basic tools and editing fundamentals in order to take your photography work to the next level via professional post-production.