New To IT Tech Training Series
Take an extra 30% off this course! No coupon needed; auto applies in cart.
New to information technology? Want to get into IT? This bundle is a great starter training bundle designed just for that.
New to information technology? Want to get into IT? This bundle is a great starter training bundle designed just for that. The 9 courses included in this bundle are designed to introduce and expand on core IT knowledge needed to launch or enhance your IT career. This is an excellent training program for help desk analysts and IT generalists. Get started today with this low-cost training bundle.
This bundle includes the following courses:
Your Training Instructors
David has been a professional IT instructor for the past four years for the US Army. He teaches a broad range of certification courses ranging from CompTIA, Microsoft to Cisco and EC-Council. Prior to working with the US Army, David worked as a Jr. Network Admin and Web Services Manager with KCTCS in Kentucky. He performed multiple jobs being on the IT team. Additionally, David taught part-time during the evening at the college, where he instructed on Active Directory, Introduction to Computers, and Networking. David has 18 years of IT experience, 17 professional IT certifications, and 8 years of teaching experience.
Patrick is a skilled presenter with a strong background in IT training and certification covering general information technology, network administration, and consulting. His strong customer service background and skills both in support and presentation situations allow him to effectively communicate course information in an engaging manner. He specializes in areas such as Active Directory, Microsoft Exchange, Windows Network Infrastructure, and Security.
Chrys is an education and technology expert who specializes in enterprise-level IT infrastructure consulting and certified training-of-trainers. In her career, she has garnered 35 IT Certifications including Cisco CCSI/CCNP, CISSP, CISA, MCSE/MCITP, and many more. She has also authored 40 published certification textbooks and is currently working on the new CompTIA PenTest+ courseware.
James is a confident, qualified independent trainer, consultant, and author with 26+ years of extensive managerial and leadership experience in the following areas: Risk Management, IT Security, Certified Information Security Manager (CISM), Certified Information Systems Security Manager (CISSM), CompTIA Cloud Admin Professional – CCAP, CompTIA IT Operations Specialist – CIOS, CompTIA Secure Cloud Professional – CSCP, CompTIA Secure Infrastructure Specialist – CSIS, Information Systems Management & Cyber Security, Cyber Security Law and Policy, Cybersecurity Regulatory Compliance, and Computer Networking. He sees teaching as a reciprocal relationship between instructors and students and believes that it is his responsibility as a trainer to provide students with an environment conducive to learning, knowledge that will be impactful in achieving life goals, materials that will assist in learning, and assistance with developing and maintaining motivation to be successful academically and in life.
Anton Santucci is a seasoned IT instructor with over 20 years of experience in the field. He is currently serving as an ITU instructor for the A+ Certification Course and teaching both online and in-person computer training at Hillsborough Community College (HCC) in Florida. Anton holds an Associate's Degree in Information Systems Management and is skilled in delivering complex IT information to students in a way that is easy to understand and enjoy.
He started his career as a Microsoft Certified Trainer (MCT) and has since gained expertise in CompTIA certifications such as A+, Net+, and Security+. He also holds the CEH (Certified Ethical Hacker) certification. With five years as a Network Administrator for a career college in Florida and global experience as a corporate trainer, Anton brings a wealth of knowledge and experience to his classes.
With a belief that training can be both informative and entertaining, Anton uses humor, mnemonic devices, and questions to engage his students and ensure they retain the skills they need to succeed in the workplace. In his personal life, Anton is a passionate traveler and a fan of the Giants. He looks forward to helping you achieve your certification goals while getting to know you along the way.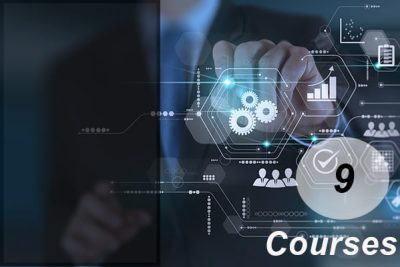 New To IT Tech Training Series
New to information technology? Want to get into IT? This bundle is a great starter training bundle designed just for that.
Additional Options to Access This Training This training is also part of our extensive training library containing over 225 courses, 12,000+ videos and over 19,000 practice test questions.