This course is comprised of three different programs geared towards creating social media and web-based content, Adobe Spark Post, Adobe Spark Page, and Adobe Spark Video. The course is intended for people who are content creators for the internet and who need fast editing capabilities to create professional-looking media content.






Certificate of Completion
About Adobe Spark Training course
This online course is intended for people who use their creative skills to create content for the internet and who need fast editing capabilities to create professional looking media content.
About Adobe Spark
Adobe Spark Post is a program for making quick social media posts based on pre-made professional templates. Adobe Spark uses a set of three different programs including Adobe Spark Post, Adobe Spark Page and Adobe Spark Video. This program allows you to change images, graphics, text and colors in templates set up to be customized in a drag and drop method for easy modification. Adobe Spark Page is a program that allows you to make one-page web-based HTML documents that can be published to the internet.
Adobe Spark Video is a simplified video creation program that allows users to produce videos for social media based off templates and has question prompts to help you tell a story. All these programs are made to be simple to use and intuitive. They are template-based and do not require the user to be an expert in media creation.
Frequently Asked Questions About Adobe Spark Training
What is Adobe Spark and what can I learn from this training course?
Adobe Spark is a suite of design tools from Adobe Systems that includes Spark Post (for designing social media posts), Spark Page (for designing web pages), and Spark Video (for creating animated videos). In this training course, you should expect to learn how to use these tools to create professional-looking designs and animations.
Do I need any prior knowledge or skills to take the Adobe Spark training course?
Typically, most Adobe Spark training courses are designed for beginners, so no prior knowledge of Adobe Spark or graphic design is necessary. However, some basic computer skills might be required.
What format does the training course take?
Most online training courses are delivered in video format, often with accompanying materials like PDFs or exercise files. The course might be self-paced, meaning you can complete it in your own time, or it might follow a set schedule.
How long will it take to complete the Adobe Spark training course?
The duration of the course can vary greatly depending on the depth of the content covered and the learning pace of the student. On average, you might expect it to take a few weeks of part-time study.
Will I receive a certificate upon completion of the course?
Yes, you wil receive certificate upon completion of the course. This can be a useful way of demonstrating your new skills to employers or clients.
What kind of support is available to me while I'm taking the course?
Online courses often come with some level of support, such as access to a tutor or a student forum. It's important to check what kind of support is available before you start the course, especially if you're new to the subject matter.
Proudly DisplayYour Achievement
Upon completion of your training, you'll receive a personalized certificate of completion to help validate to others your new skills.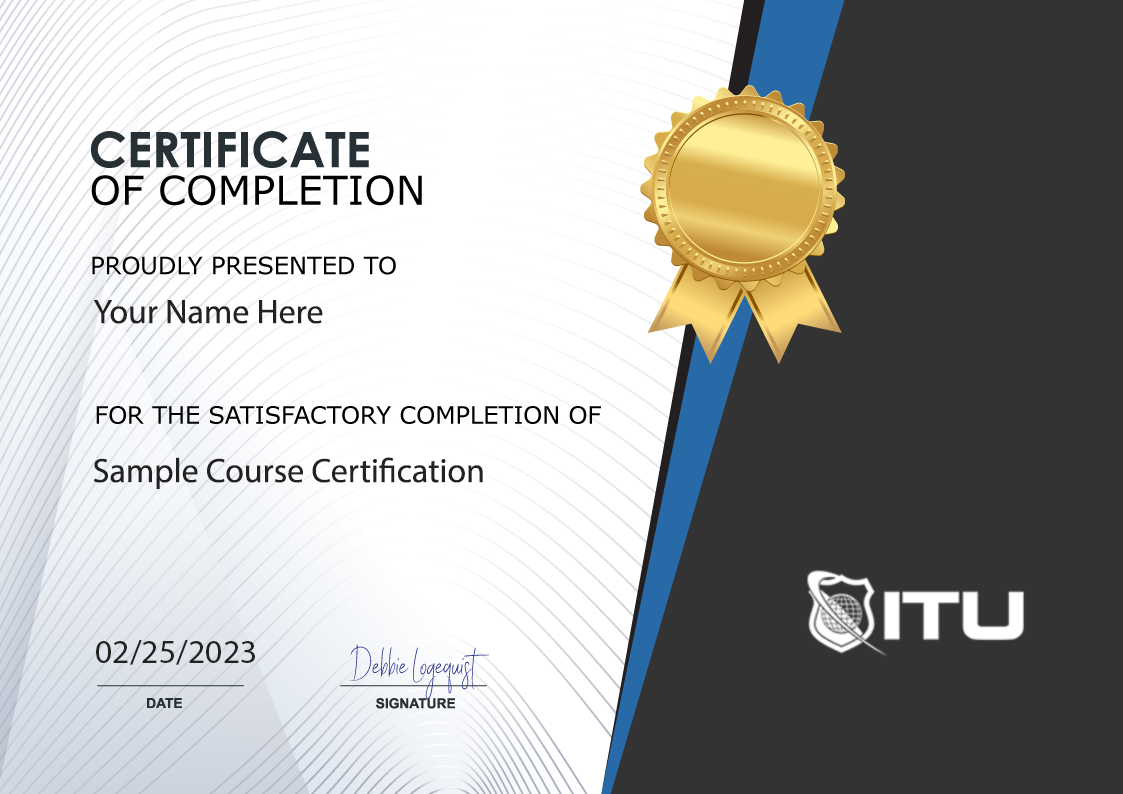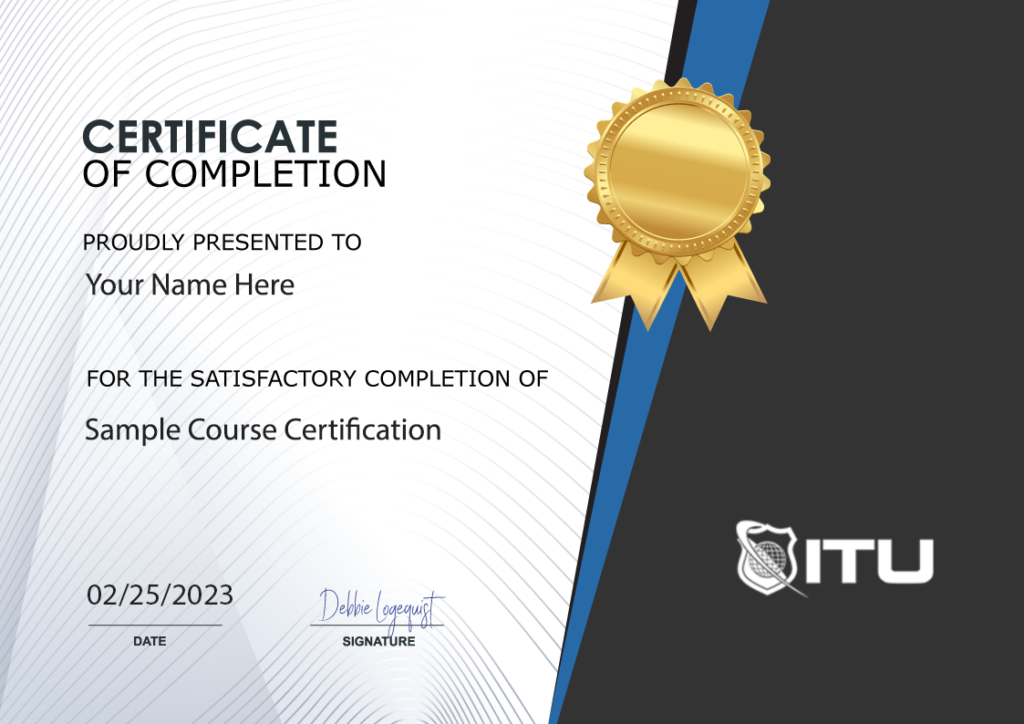 Adobe Spark Course Content
Adobe Spark: Module 1

Instructor Intro

Course Intro

Web Based vs Mobile Device

How to Access Spark

Branding in Spark
Adobe Spark: Module 2

Using Spark Post

Uploading Content from Post for Exporting

Using Spark Video

Exporting Finished Videos

Using Spark Page

Putting Spark Pages on the Web
Your Training Instructor
Tyson Robertson is a freelance photographer and designer with over 20 years of experience. He has a BFA from Parsons School of Design in Photography and an MFA from New York University. He lives and works in Central Florida where he teaches college courses in design and media and works on freelance projects for social media and marketing campaigns.
Gain access to this training and all our other courses, offering over 2,500 hours of content, with our cost-effective monthly subscription. No obligations. Cancel anytime.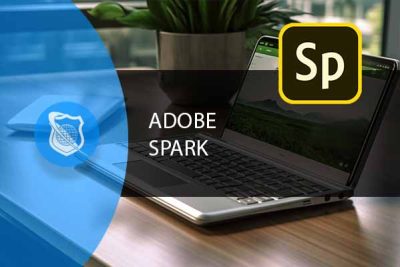 Additional Options to Access This Training This training is also part of our extensive training library containing over 225 courses, 12,000+ videos and over 19,000 practice test questions.
Unlock the full potential of Adobe Photoshop with our comprehensive online training course. Learn from expert instructors and create stunning visuals!
This Adobe Photoshop Training course is designed to equip you with the essential basics of Photoshop so that you can maximize its potential. Upon finishing, it is expected that you will be familiar enough with the program to open and import files, take advantage of navigational tools adeptly, understand fundamental imaging concepts without difficulty , perform simple editing tasks efficiently, as well as generate images appropriate for print or web-based presentations.
Get certified in Adobe Stock with our online Adobe Stock Training Course. Learn how to create stunning visual designs using Adobe Stock assets.
In this Adobe Stock Training course you will learn how to access millions of high-quality, curated, and royalty-free photos. Adobe Stock also includes illustrations, vector graphics, and many more creative tools. You can use these assets with any and all of your creative work.