No matter your position in the IT industry, training to keep up with the latest skills and certifications is a necessity. Coupled with certification exam preparation, IT certification training online from ITU provides the skills needed for daily IT job functions. Access courses when it works best for you.
All major IT disciplines are included, such as cybersecurity, CompTIA, Microsoft Technologies, Cisco, project management, the Cloud, and more. Also, each course also comes with a practice exam!
Courses Included In our All-Access Training Library
When you purchase an All-Access Training Library, you gain access to every course available from ITU Online Training.  This access covers all major IT-focused disciplines.  Click on any category listed below to view the current courses that will be included in your training libaray.
Benefits of our All-Access Training Library
IT jobs will grow by a minimum of
4.3%
in coming years – whether seeking entry to the field or career advancement, training is vital. While many IT students prefer a focused path of study, our IT certification training online annual subscription allows learning truly on your terms. This is the best option for independent study. Together with the training materials provided, you get a progress tracker, a note-taking feature, and a practice exam with each course. If you want to learn about Linux while also learning how to use Microsoft Excel and dabbling in Adobe Dreamweaver, you have the freedom to do so. Get access to over 230 on-demand eLearning courses to drive your IT career further. Become the most valuable employee at your company by having a multitude of technical skills in your arsenal. In addition, we recommend students ask about upgrading at any time to our Lifetime Library! Want labs? Get our
premium 1 year option!
Learning Made Easy!
The ITU Learning Management System is a proprietary online application designed by ITU from the bottom up.  This system makes learning easy and fun by offering:
A primary dashboard showing which courses are in progress for easy quick access.
Progress tracking within each course showing completed course content.
Detailed tracking of course activity that logs viewing actions like start time, stop time, pause, rewind, and fast forward activity.
Easy module-level course navigation.
Easily add notes to any course when training.
Downloadable course outlines and workbooks
Flashcards, games, and more.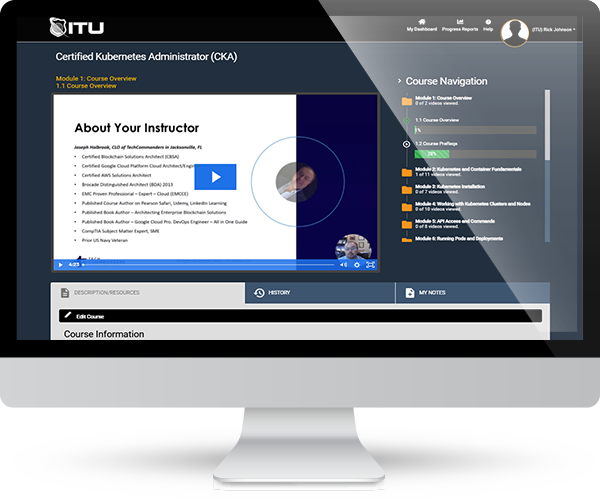 Check out some of our other popular training series!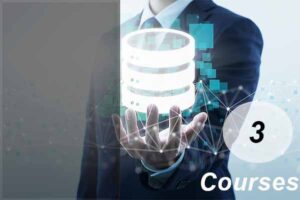 This trio series will give you everything you need for Microsoft SQL server. It contains SQL server Date Base, Administration, and introduction to Microsoft Power
Read More »