TRY IT FREE FOR 48 HOURS
Access our entire library for 48 hours.
Just fill out the form below.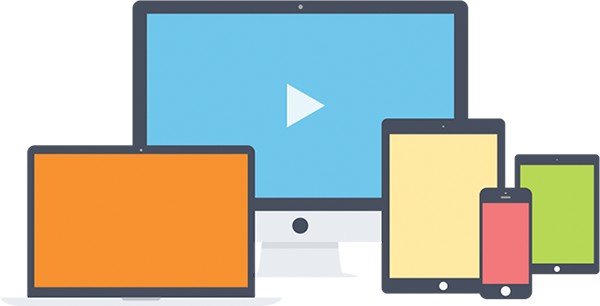 Cisco Complete Network Certification Training:
Cisco 100-105: CCENT - ICND1 - Interconnecting Cisco Networking Devices Part 1
Cisco 200-105: CCNA - ICND2 - Interconnecting Cisco Networking Devices Part 2
Cisco 200-355: Implementing Cisco Wireless Network Fundamentals
Cisco 210-060 CICD: Implementing Cisco Collaboration Devices
Cisco 210-065 CIVND: Implementing Cisco Video Network Devices
Cisco 210-260: CCNA Security
Cisco 300-101: CCNP - ROUTE - Implementing Cisco IP Routing
Cisco 300-115: CCNP - SWITCH - Routing and Switching
Cisco 300-135: Troubleshooting and Maintaining Cisco IP Networks (TSHOOT)
Cisco 640-461: CCNA Voice - ICOMM v8.0 - Cisco Voice and Unified Communications Administration
Cisco 640-864: CCDA Cisco Certified Design Associate
CompTIA IT Certification Training:
CompTIA A+ (220-901 and 220-902)
CompTIA Advanced Security Practitioner (CASP)
CompTIA CV0-001: CompTIA Cloud +
CompTIA Cybersecurity Analyst (CSA+)
CompTIA FC0-U51: IT Fundamentals
CompTIA LX0-101 & LX0-102: CompTIA Linux+
CompTIA MB0-001: Mobility+
CompTIA N10-006: Network+
CompTIA SY0-401: Security+
CompTIA SY0-501: Security+
Unix Administration Basics
Cloud Computing Training:
Cloud Computing Security Knowledge (CCSK)
CompTIA Cloud Overview
EXIN Cloud Computing
Cyber Security Forensics Training:
Certified Ethical Hacker (CEH)
Computer Hacking Forensic Investigator (CHFI)
IT Cyber Security Training:
Certified Information Security Manager (CISM)
Certified Information Systems Auditor (CISA)
Certified Information Systems Security Pro (CISSP) 2015
Cyber Security and Awareness
Data Security Compliance
Project Management Training:
Agile Project Management
Certified Associate in Project Management (CAPM)®
Certified Scrum Master (CSM)
PMI Risk Management Professional
PRINCE2 Foundation
PRINCE2 Practioner
Project Management Professional (PMP)
Six Sigma Black Belt
Six Sigma Green Belt
Microsoft Training:
Microsoft 70-243: Administering and Deploying SCCM 2012
Microsoft 70-246: Monitoring and Operating a Private Cloud 2012
Microsoft 70-247: Configuring and Deploying a Private Cloud 2012
Microsoft 70-336: MCSE: Core Solutions Lync Server 2013
Microsoft 70-337: MCSE: Communication - Lync Server
Microsoft 70-341: Core Solutions of Exchange Server 2013
Microsoft 70-342: Advanced Solutions of Exchange Server 2013
Microsoft 70-409: Server Virtualization with Windows Server Hyper-V and System Center
Microsoft 70-410: Installing and Configuring Windows Server 2012
Microsoft 70-411: Administering Windows Server 2012
Microsoft 70-412: Configuring Advanced Windows Server 2012 Services
Microsoft 70-413: Designing and Implementing a Server Infrastructure
Microsoft 70-414: Implementing an Advanced Server Infrastructure
Microsoft 70-486: Developing ASP.NET MVC Web Applications
Microsoft 70-487: Developing Microsoft Azure and Web Services
Microsoft 70-488: Developing Microsoft SharePoint Server 2013 Core Solutions
Microsoft 70-489: Developing Sharepoint 2013 Advanced Solutions
Microsoft 70-680 TS: Configuring Windows 7
Microsoft 70-685 Pro: Windows 7, Enterprise Desktop Support Technician
Microsoft 70-686 Pro: Windows 7, Enterprise Desktop Administrator
Microsoft 70-687: Configuring Windows 8
Microsoft 70-688: Managing and Maintaining Windows 8
Microsoft 70-697: Configuring Windows Devices (Windows 10)
Microsoft: Windows 10 Power User (How to use Windows 10)
Database Administration Training:
Microsoft 70-331: Core Solutions of SharePoint Server 2013
Microsoft 70-332: Advanced Solutions of SharePoint Server 2013
Microsoft 70-432: SQL Server 2008 Implementation and Maintenance
Microsoft 70-448: Microsoft SQL Server 2008, Business Intelligence Development and Maintenance
Microsoft 70-461: Querying SQL Server 2012
Microsoft 70-462: Administering SQL Server 2012 Databases
Microsoft 70-463: Implementing a Data Warehouse with SQL Server 2012
Microsoft 70-464: Developing Microsoft SQL Server 2012 Databases
Microsoft 70-465: Designing Database Solutions for Microsoft SQL Server 2012
Microsoft 70-466: Implementing Data Models & Reports with SQL Server 2012
Microsoft 70-467: Designing Business Intelligence Solutions with SQL Server 2012
Microsoft 70-640 TS: Configuring Windows Server 2008 Active Directory
Microsoft 70-642 TS: Configuring Windows Server 2008 Network Infrastructure
Microsoft 70-646 Pro: Windows Server 2008, Server Administrator
Microsoft 70-740 Installation, Storage & Compute with Windows Server 2016
Microsoft 70-741: MSCA Networking with Windows Server 2016
Microsoft 70-742: Identity in Windows Server 2016
Oracle Training:
Oracle Database 11g Certified Associate (OCA) Fundamentals 1Z0-051 and Admin 1z0-052
Oracle 12c OCP 1Z0-061: SQL Fundamentals
Oracle 12c OCP 1Z0-062: Installation and Administration
Business Analysis Certification:
Information Technology Infrastructure Library (ITIL Foundations V3)
Information Technology Infrastructure Library (ITIL) - Service Operation
Accounting and Bookkeeping Certification:
Accounting and Business Basics
Quickbooks Point of Sale (POS)
Quickbooks Premier 2014
Sage 50 Certificate Course
Microsoft Certification Career Advancement:
Microsoft Access 2010 Basic
Microsoft Access 2010 Expert
Microsoft Access 2010 Intermediate
Microsoft Access 2013 Basic
Microsoft Access 2013 Expert
Microsoft Access 2013 Intermediate
Microsoft Access 2016 Basic
Microsoft Access 2016 Expert
Microsoft Access 2016 Intermediate
Microsoft Excel 2010 Basic
Microsoft Excel 2010 Expert
Microsoft Excel 2010 Intermediate
Microsoft Excel 2013 Basic
Microsoft Excel 2013 Expert
Microsoft Excel 2013 Intermediate
Microsoft Excel 2016 Basic
Microsoft Excel 2016 Expert
Microsoft Excel 2016 Intermediate
Microsoft Office 365 Online Versions
Microsoft Outlook 2010 Basic
Microsoft Outlook 2010 Expert
Microsoft Outlook 2010 Intermediate
Microsoft Outlook 2013 Basic
Microsoft Outlook 2013 Expert
Microsoft Outlook 2013 Intermediate
Microsoft Outlook 2016 Basic
Microsoft Outlook 2016 Expert
Microsoft Outlook 2016 Intermediate
Microsoft PowerPoint 2010 Basic
Microsoft PowerPoint 2010 Expert
Microsoft PowerPoint 2010 Intermediate
Microsoft PowerPoint 2013 Basic
Microsoft PowerPoint 2013 Expert
Microsoft PowerPoint 2013 Intermediate
Microsoft PowerPoint 2016 Basic
Microsoft PowerPoint 2016 Expert
Microsoft PowerPoint 2016 Intermediate
Microsoft Word 2010 Basic
Microsoft Word 2010 Expert
Microsoft Word 2010 Intermediate
Microsoft Word 2013 Basic
Microsoft Word 2013 Expert
Microsoft Word 2013 Intermediate
Microsoft Word 2016 Basic
Microsoft Word 2016 Expert
Microsoft Word 2016 Intermediate
MS Developer Training:
Microsoft .NET 4.5 Programming with HTML 5
Microsoft ASP .NET MVC
Marketing, Google Analytics and Social Media:
Basics of Marketing with Social Media
Facebook 101
Facebook 102
Google Analytics
LinkedIn
Marketing Tools and Tips for Success
Marketing with Google and YouTube
Pinterest
Reddit
Social Media
Tumblr
Twitter
Smart Phone Training:
Mastering Your Android Phone
Mastering Your iPhone
Mixology Training:
Mastering Bartending in a Week or Less
Mastering Beer Brewing
Wine Making
Wine Pairing and Tasting
Health and Home Training:
Aerobic Bootcamp
Cooking
DIY Home Improvement Basics
Holiday Baking
How to Become a Personal Trainer
How to Handle Stress in the Workplace
Juicing and Blending
The Key to Nutrition and Wellness
Weight Loss
Yoga
Medical Training:
CPC/CPB Certification - Medical Coding and Billing ICD-9
CPC/CPB Certification - Medical Coding and Billing ICD-10
Virtualization Training:
VMware vSphere VCP 5.5
Web Development Training:
Microsoft .NET 4.5 Programming with HTML 5
HTML Essentials
CSS Essentials
JavaScript Essentials
Java Programming
Other Courses:
Chess
Ultimate Resume Building
With ITU's e-learning system, certification has never been simpler! You can be starting your IT career or taking your current IT skills to the next level in just a few short weeks. Our award winning learning system gives you all of the benefits of a live class at just a fraction of the cost. We're so confident that our materials will produce results; we guarantee you'll get certified on your FIRST attempt or your money back!
ITU's courses include:

Expert Instructor-Led Training
ITU uses only the industry's finest instructors in the IT industry. They have a minimum of 15 years real-world experience and are subject matter experts in their fields. Unlike a live class, you can fast-forward, repeat or rewind all your lectures. This creates a personal learning experience and gives you all the benefit of hands-on training with the flexibility of doing it around your schedule 24/7.

Visual Demonstrations & Multimedia Presentations
Our courseware includes instructor-led demonstrations and visual presentations that allow students to develop their skills based on real world scenarios explained by the instructor. ITU always focuses on real world scenarios and skill-set development.

Quizzes & Exam Simulators
ITU's custom practice exams prepare you for your exams differently and more effectively than the traditional exam preps on the market. You will have practice quizzes after each module to ensure you are confident on the topic you have completed before proceeding.
This will allow you to gauge your effectiveness before moving to the next module in your course. ITU Courses also include practice exams designed to replicate and mirror the environment in the testing center. These exams are on average 100 questions to ensure you are 100% prepared before taking your certification exam.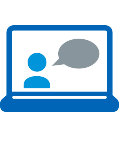 Social Learning & Networking
ITU has designed a world class Learning Management System (LMS) This system allows you to interact and collaborate with other students and ITU employees, form study groups, engage in discussions in our NOW@ Forums, rate and "like" different courses and stay up to date with all the latest industry knowledge through our forums, student contributions and announcement features. This LMS is unmatched in the industry and makes learning fun and enjoyable.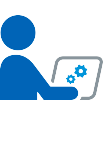 Flash Cards & Educational Games
ITU knows that education is not a one size fits all approach. Students learn in different ways through different tools. That is why we provide Flash Cards and Education Games throughout our courses. This will allow you to train in ways that keep you engaged and focused. Each course will have dozens of Flash Cards so you can sharpen your skill-sets throughout your training as well as educational games designed to make sure your retention level of the materials is extremely high.

Navigation & Controls
ITU's self-paced training programs are designed in a modular fashion to allow you the flexibility to work with expert level instruction anytime 24/7. All courses are arranged in defined sections with navigation controls allowing you to control the pace of your training. This allows students to learn at their own pace around their schedule.