Windows 10 Power User & Certification Bundle
Elevate your Windows 10 skillset with this ITU bundle, composed of two courses that will take you from novice to master! Our Microsoft Windows 10 Power User course is designed to help students optimize the performance of their system and give them a major advantage over those without training. The second class in our offering focuses on the MCP Certification for Windows 10 – including deployment techniques, OS management information and device management topics.






Certificate of Completion
With Windows 10 just being released, students that can obtain these certifications will have a considerable advantage in the marketplace as companies start to migrate over to Microsoft's new OS. Microsoft is expecting to put Windows 10 on over a billion devices. Windows 10 contains many new features that have revolutionized Microsoft's platform. The start button is back, more security has been added, a new browser has been integrated and Microsoft has even added their voice based personal assistant, Cortana. This ITU course bundle includes two courses that will allow students to master Windows 10. The first course is a Microsoft Windows 10 Power User course, which will teach students the most efficient uses of the Windows 10 platform. This will give students a considerable advantage over those that are using Windows 10 without any training. The second course is the Microsoft MCP Certification for Windows 10. This course will cover topics such as Windows 10 deployment, OS management and device management, and many others.
Proudly DisplayYour Achievement
Upon completion of your training, you'll receive a personalized certificate of completion to help validate to others your new skills.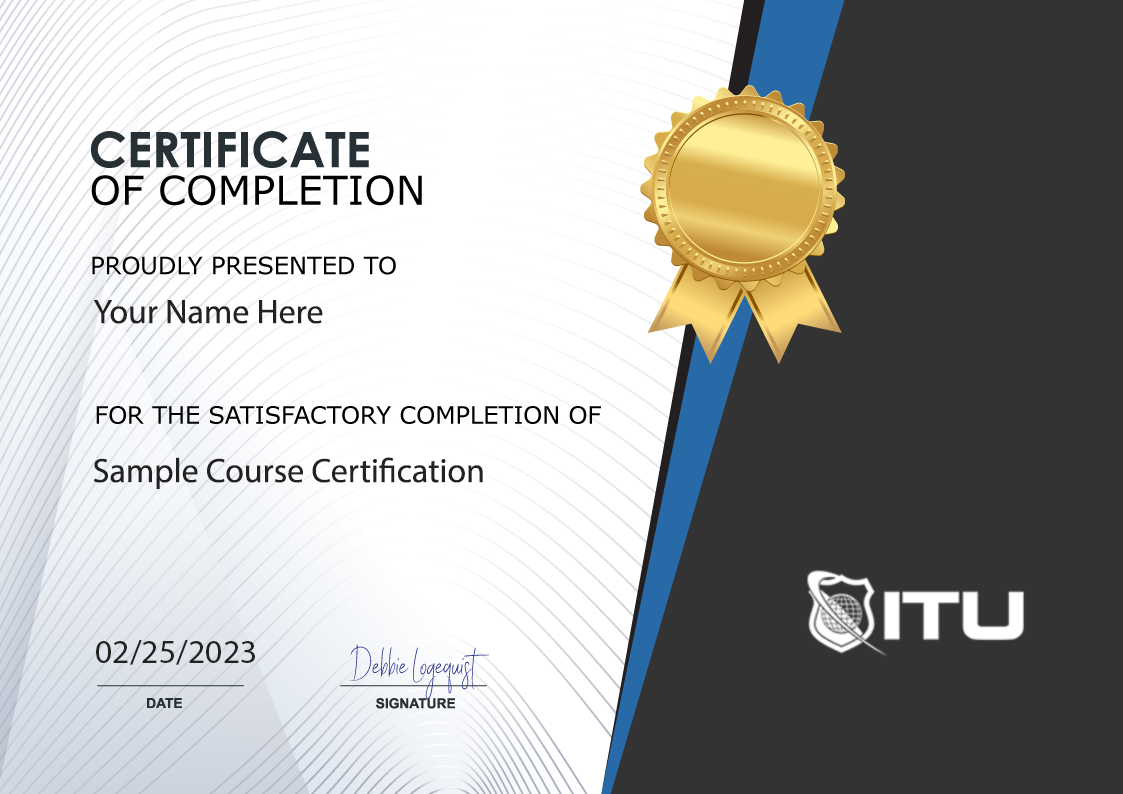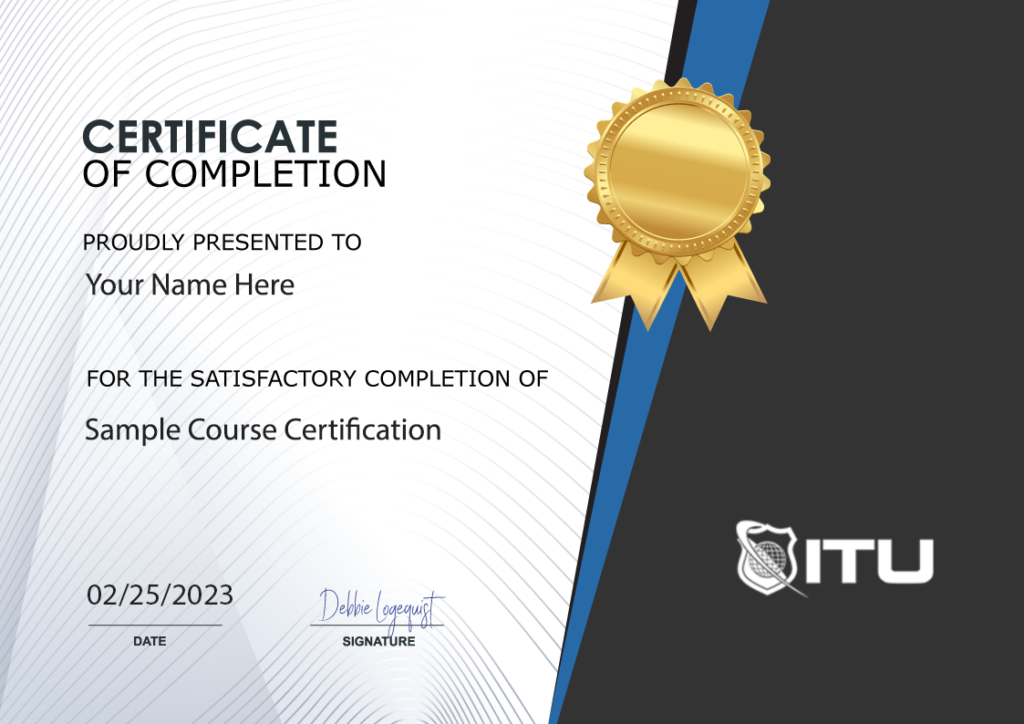 Your Training Instructors
Patrick is a skilled presenter with a strong background in IT training and certification covering general information technology, network administration, and consulting. His strong customer service background and skills both in support and presentation situations allow him to effectively communicate course information in an engaging manner. He specializes in areas such as Active Directory, Microsoft Exchange, Windows Network Infrastructure, and Security.
David has been a professional IT instructor for the past four years for the US Army. He teaches a broad range of certification courses ranging from CompTIA, Microsoft to Cisco and EC-Council. Prior to working with the US Army, David worked as a Jr. Network Admin and Web Services Manager with KCTCS in Kentucky. He performed multiple jobs being on the IT team. Additionally, David taught part-time during the evening at the college, where he instructed on Active Directory, Introduction to Computers, and Networking. David has 18 years of IT experience, 17 professional IT certifications, and 8 years of teaching experience.
James is a confident, qualified independent trainer, consultant, and author with 26+ years of extensive managerial and leadership experience in the following areas: Risk Management, IT Security, Certified Information Security Manager (CISM), Certified Information Systems Security Manager (CISSM), CompTIA Cloud Admin Professional – CCAP, CompTIA IT Operations Specialist – CIOS, CompTIA Secure Cloud Professional – CSCP, CompTIA Secure Infrastructure Specialist – CSIS, Information Systems Management & Cyber Security, Cyber Security Law and Policy, Cybersecurity Regulatory Compliance, and Computer Networking. He sees teaching as a reciprocal relationship between instructors and students and believes that it is his responsibility as a trainer to provide students with an environment conducive to learning, knowledge that will be impactful in achieving life goals, materials that will assist in learning, and assistance with developing and maintaining motivation to be successful academically and in life.
Gain access to this training and all our other courses, offering over 2,500 hours of content, with our cost-effective monthly subscription. No obligations. Cancel anytime.
Windows 10 Power User & Certification Bundle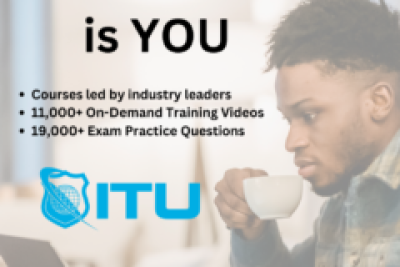 Windows 10 Power User & Certification Bundle
Additional Options to Access This Training This training is also part of our extensive training library containing over 225 courses, 12,000+ videos and over 19,000 practice test questions.
Boost your IT career with Microsoft MTA 98-366 training! Learn networking basics, hardware, protocols, and more. Enroll now and advance your skills.
This course is designed to provide six hours of training and 45 videos that will equip you with the knowledge and skills needed to create network diagrams, explain basic networking concepts, understand switches and routers, comprehend OSI models, gain insight into wide area (WAN) and local area networks (LAN), master wireless networking strategies ,and develop IP addressing proficiency.
Advance your IT career with Microsoft 70-412 training course. Learn how to configure advanced Windows Server 2012 services with ITU Online.
In this Microsoft 70-412: Configuring Advanced Windows Server Services course you will learn how to perform the advanced configuring tasks required to deploy, manage, and maintain a Windows Server 2012 infrastructure, such as fault tolerance, certificate services, and identity federation.
Master Windows 7 configuration and troubleshooting skills with our Microsoft 70-680 training course. Get certified and advance your IT career today.
In this course you will learn how to plan and deploy Windows 7 desktops in large organizations. This course will also teach you how to design, configure, and manage the Windows 7 client environment.