Microsoft Excel 2010 Course
In this Excel 2010 Course you will learn the basic, intermediate, and advanced features with Microsoft Office's Excel 2010 training. You will learn how to use this spreadsheet program to create and format workbooks (a collection of spreadsheets) in order to analyze data and make more informed business decisions. Specifically, you can use Excel to track data, build models for analyzing data, write formulas to perform calculations on that data, pivot the data in numerous ways, and present data in a variety of professional looking charts.






Certificate of Completion
Note: Even though this course is based on an older version, it is still a worthwhile resource for online learning and training.
ITU proudly presents their comprehensive guide to the latest version of Microsoft's Excel 2010 spreadsheet software. In this video course, you will be thoroughly educated in how to use and navigate from within the application.
About our online training course
In this comprehensive Excel training program, you will learn by example as the author demonstrates each step and explains them in detail. No matter your level of expertise, this course provides a thorough exploration of Microsoft Excel 2010 from the very beginning—you'll be creating worksheets like a pro in no time! ITU's instructor methodically and expertly takes you from the basics through advanced topics such as formulas, functions, Microsoft Web Apps connectivity, SkyDrive utilization for storing and sharing projects; all with the option to follow along using downloadable working files. Join him on this journey of discovering how to utilize Microsoft Excel 2010!
What you will learn
Are you ready to unlock the power of Microsoft Office Excel 2010? This incredible learning opportunity will teach you all the basics, intermediate and advanced features that Excel has to offer. You'll be able to use this amazing software program for tracking data, building models, writing formulas and presenting your findings in beautiful charts! With Excel's powerful capabilities at your fingertips, analyzing data and making informed business decisions has never been easier. Now is your chance – enroll today!
Proudly DisplayYour Achievement
Upon completion of your training, you'll receive a personalized certificate of completion to help validate to others your new skills.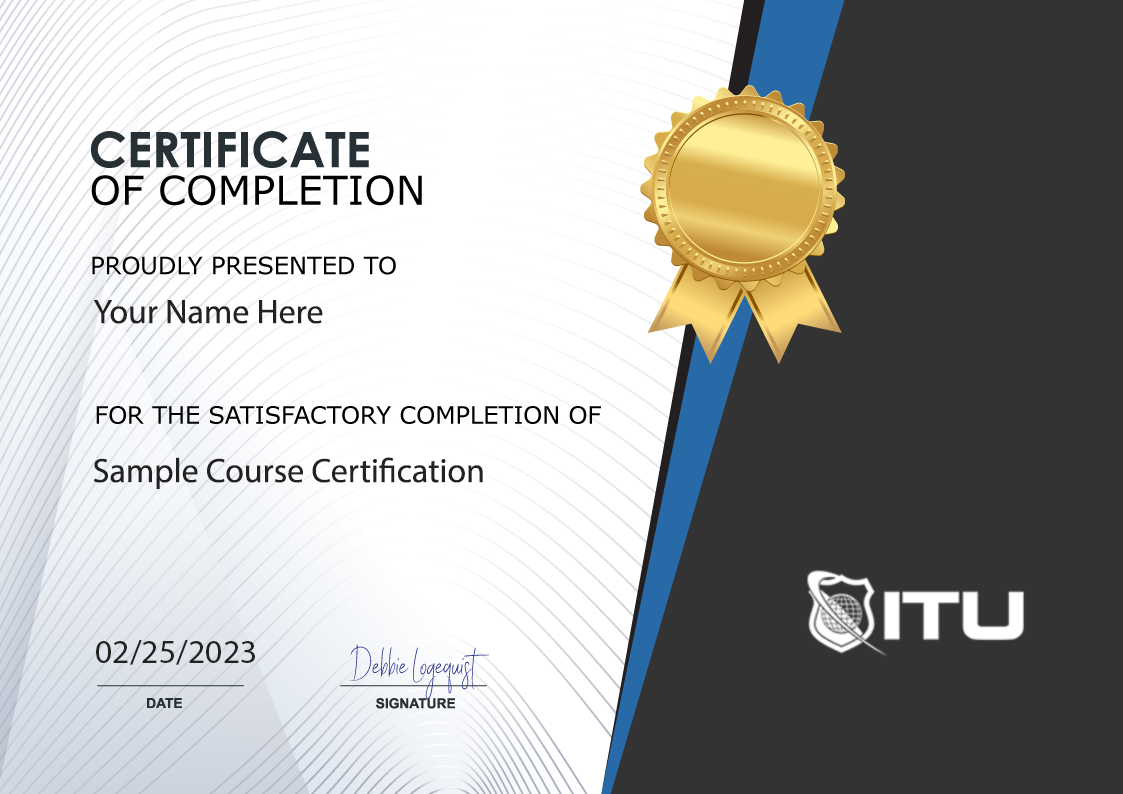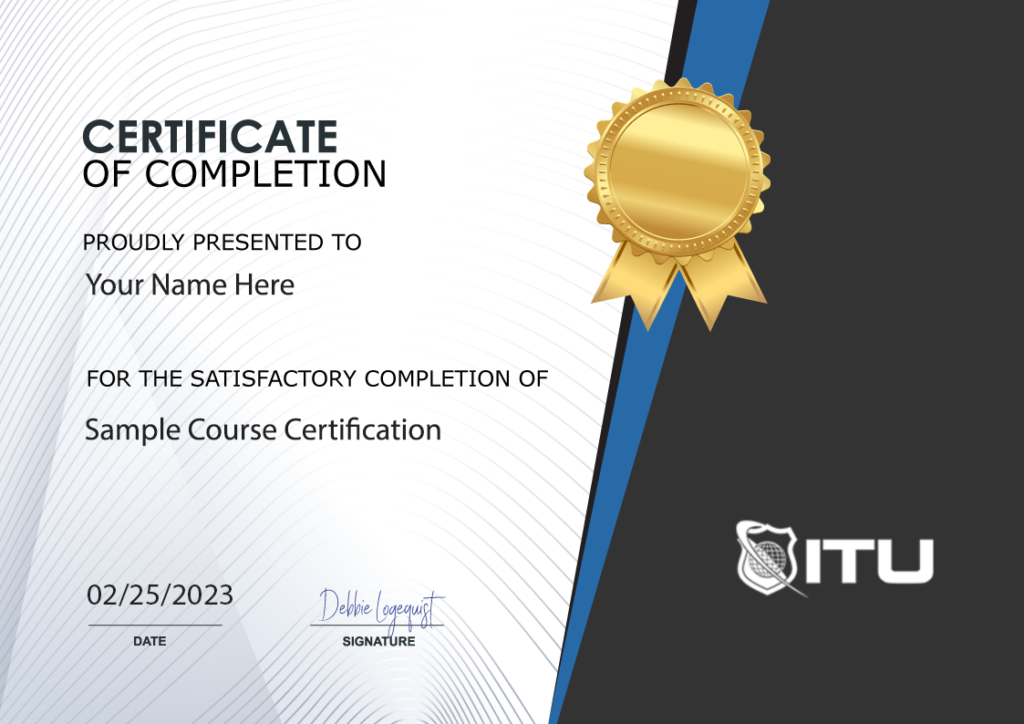 Microsoft Excel 2010 Course Content
Excel 2010 Basic

Intro to Excel Basic

Interface and Functions

Cells

Entering Data Into Cells

Basic Formatting in Excel

Creating a Worksheet

The Intelligence Of Excel

Customizing Rows and Columns

Creating Formulas

Summary Pages and Moving Workbook to Workbook

The Function Builder

Conditional Formatting

Sorting and Filtering Data

Printing with Excel

Conclusion

Excel Basic Flashcards
Excel 2010 Intermediate

Intro to Excel Intermediate

Charts

Headers Footers and Layout Options

What If

Basic Tables in Excel

Pivot Tables

Manipulating Data Within the Pivot Tables

Pivot Table Charts

Data Validation

Conclusion

Excel Intermediate Flashcards
Excel 2010 Advanced

Intro to Excel Advanced

Customizing the Ribbon and Cells

Creating and Managing Ranges

More Formulas

Data Analysis

Data From an Outside Source

Spark Lines

Macros

Conclusion

Excel Advanced Flashcards
Your Training Instructor
Josh has 15 plus years in account management and client support with over 5 years specifically in the healthcare industry. Josh provides hands-on leadership to the healthcare team at NetDirector by focusing on client success and innovative solutions. As the Healthcare Operations Manager, Josh ensures that each client implementation is completed as efficiently as possible with the greatest impact to the client. He holds a Bachelor of Arts degree from the University of South Florida.
Gain access to this training and all our other courses, offering over 2,500 hours of content, with our cost-effective monthly subscription. No obligations. Cancel anytime.
Microsoft Excel 2010 Course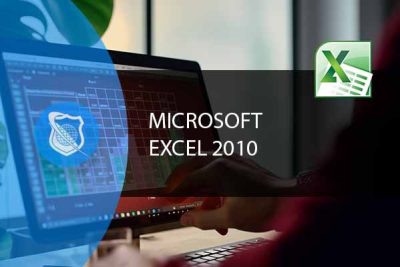 Microsoft Excel 2010 Course
Additional Options to Access This Training This training is also part of our extensive training library containing over 225 courses, 12,000+ videos and over 19,000 practice test questions.
Master Microsoft Word with ITU Online's Microsoft Word Online Course. Learn at your own pace and advance your career with this essential software skill.
This Microsoft Word 2016 training course will teach you how to improve your Microsoft Office Word 2016 skills. You will learn how to maximize this industry standard word processing system by mastering document creation. This online training course will cover Basic Word 2016, Intermediate Word 2016 and Advanced Word 2016.
Get the skills to manage Office 365 identities and requirements with our Microsoft 70-346 training course. Start your career in IT with ITU Online.
In this Microsoft 70-346 course you will learn how to evaluate, plan, deploy, and operate the Office 365 services, including its dependencies, requirements, and supporting technologies. This course prepares you for the MS-346 certification exam.
Master Microsoft PowerPoint with our online course. Learn how to create engaging presentations that leave an impact. Enroll now!
Through this Powerpoint 2013 Training course, you will garner knowledge on essential, intermediate and advanced functions of the Microsoft Office PowerPoint 2013 software. This program is an illustrative application principally employed to build presentations.