Microsoft PowerPoint 2010 Training
This PowerPoint 2010 Training is designed to teach you the fundamentals of Microsoft Office PowerPoint 2010 software, from basic features all the way to advanced. PowerPoint is an incredible visual application used for constructing presentations that range anywhere from text, shapes and illustrations to animation, videos and more!






Certificate of Completion
Note: Although the associated examination for this course has been retired, it is a good resource for online training.
This PowerPoint 2010 Training course provides training for basic, intermediate, and advanced features of Microsoft Office PowerPoint 2010 software. PowerPoint 2010 is a visual and graphical application, primarily used for creating presentations. With PowerPoint, users can create, view, and present slide shows that combine text, shapes, pictures, graphs, animation, charts, videos, and much more.
To see more Microsoft related training, Visit the Microsoft Website.
Proudly DisplayYour Achievement
Upon completion of your training, you'll receive a personalized certificate of completion to help validate to others your new skills.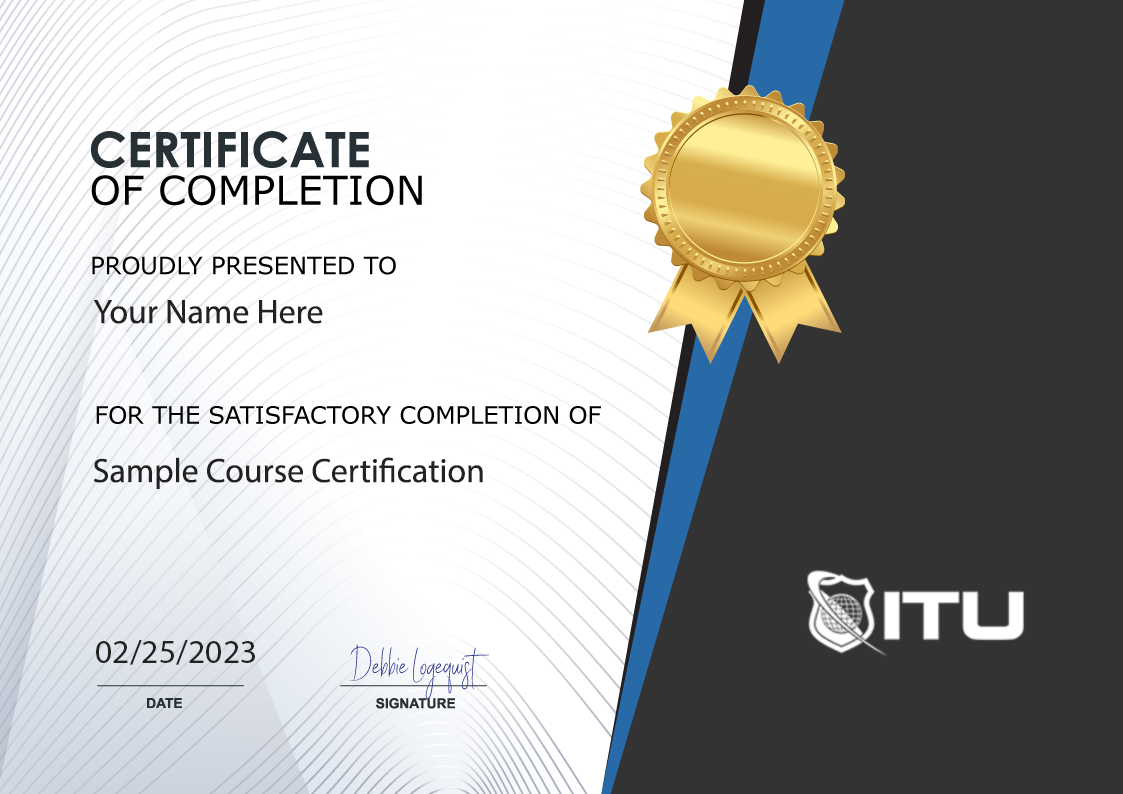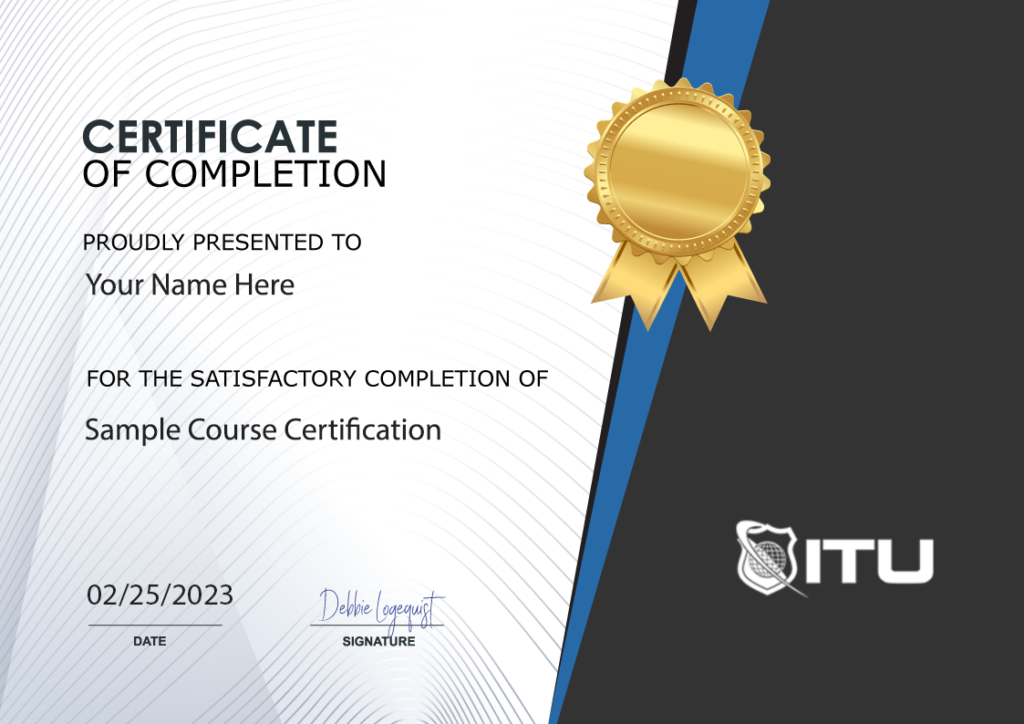 Microsoft Powerpoint 2010 Course Content
Powerpoint 2010 Basic

Powerpoint Basic Flashcards

Intro To PowerPoint Basic

The PowerPoint Interface

Creating A New Presentation With Templates

Slide Layout

Visually Appealing Presentations

Preview Mode And Page Setup

Transitions

Creating Custom Slides

Animating Text

Animating Objects

Animation Timing

Conclusion
Powerpoint 2010 Intermediate

Powerpoint Intermediate Flashcards

Introduction To PowerPoint Intermediate

Sections And Organizing Slides

Adding Autoshapes

Inserting And Editing Pictures

Inserting And Editing Video

Inserting And Editing Tables

SmartArt

Animating Smart Art And Inserting Audio

Headers And Footers In PowerPoint

Setup Slideshow And Rehearsal Timing

Conclusion
Powerpoint 2010 Advanced

Powerpoint Advanced Flashcards

Intro To PowerPoint Advanced

Master Slides

Styles

More Functions With Video In PowerPoint

Transitions And Action Buttons

Customizing The Show

Printing In PowerPoint

Conclusion
Your Training Instructor
Josh has 15 plus years in account management and client support with over 5 years specifically in the healthcare industry. Josh provides hands-on leadership to the healthcare team at NetDirector by focusing on client success and innovative solutions. As the Healthcare Operations Manager, Josh ensures that each client implementation is completed as efficiently as possible with the greatest impact to the client. He holds a Bachelor of Arts degree from the University of South Florida.
Gain access to this training and all our other courses, offering over 2,500 hours of content, with our cost-effective monthly subscription. No obligations. Cancel anytime.
Microsoft PowerPoint 2010 Training
Microsoft PowerPoint 2010 Training
Additional Options to Access This Training This training is also part of our extensive training library containing over 225 courses, 12,000+ videos and over 19,000 practice test questions.
Unlock the full potential of Microsoft Excel with our comprehensive online training course. Learn Excel from scratch and advance your skills today!
In this course you will learn how to use Microsoft Excel 2016 more effectively whether you are using it at home or in the workplace. Understand how to manipulate data within a spreadsheet, validate and present information using the built in structure and functions of Microsoft Excel. This Microsoft Excel 2016 training course covers basic, intermediate and advanced competency levels.
Master Microsoft Word with ITU Online's Microsoft Word Online Course. Learn at your own pace and advance your career with this essential software skill.
This Microsoft Word 2016 training course will teach you how to improve your Microsoft Office Word 2016 skills. You will learn how to maximize this industry standard word processing system by mastering document creation. This online training course will cover Basic Word 2016, Intermediate Word 2016 and Advanced Word 2016.
Take your Access skills to the next level with our in-depth training course. Become a pro at designing and managing databases.
This Microsoft Access 2013 Training course teaches users to store data on their computer and also publish it online, enabling other authorized individuals to access the database via a web browser. Access databases can be used for storing virtually any type of information imaginable – from inventory details to contacts or business processes.