Social Media & Digital Marketing 101
Students will master the art of generating ideas for online marketing through social media posts and lead capture methods with this Social Media & Digital Marketing 101 online course. Students are encouraged to look at their generated content from a diverse perspective and create reusable materials that can be applied across multiple platforms such as emails, blogging, videos and more! By delving deep into these strategies with us, you'll soon have an arsenal of fresh strategies designed to grow your business exponentially.






Certificate of Completion
Why take this Social Media & Digital Marketing 101 online course
The objective of the Social Media & Digital Marketing course is to help business owners with the online portion of their business through creative marketing ideas implemented through the power of social media, online tools, and apps to target audience for Social Media Advertising.
In this online course, students take a deep dive into how to generate advertising campaign ideas through online marketing with social media, live streaming, purposefully posting on social media, and lead capture methods. These ideas will then be looked at with the objective of creating reusable content for social media as well as other content platforms like emails, blogging, video content, and making them all work together.
What you will learn:
This course includes 6 hours of instruction and 43 videos. Students will learn how to set up business Facebook pages, use Facebook groups to generate leads and live video topics. The instructors will take a step by step look at setting up each part of the pages to its max and how to attract your ideal customer/client and get them to follow you and eventually do business with you.
Frequently Asked Questions About Social Media & Digital Marketing 101
What exactly is this Social Media & Digital Marketing 101 online course about?
This online IT training course is designed to help you master the art of generating marketing ideas for online platforms, particularly social media. You'll learn how to capture leads, create reusable content across various platforms, and grow your business exponentially with these strategies​.
What topics will this online course cover?
The course is structured into six modules. You'll explore online lead generation, how to use Facebook, LinkedIn, and YouTube for business, list building and email marketing, content creation with Canva and other apps, sales funnels, and a review of various social media apps and tools.
What will I learn about Facebook in this course?
In the Facebook, LinkedIn, and YouTube 101 module, you'll learn how to create a business page on Facebook, market in Facebook groups, use Messenger bots, create videos using InShot, and much more. The idea is to maximize the potential of your page and attract your ideal customers.
How is the course delivered?
The course comprises 5 hours of training delivered through 43 on-demand videos. This means you can learn at your own pace, anytime, anywhere. Once you complete the course, you'll also receive a Certificate of Completion​.
What's the benefit of taking this online IT training course?
This course will equip you with creative marketing ideas that can be implemented through social media and various online tools. You'll learn to create advertising campaigns, target audiences effectively, and even make different content platforms work together. By the end of the course, you should be able to attract customers, get them to follow you, and eventually do business with you.
Proudly DisplayYour Achievement
Upon completion of your training, you'll receive a personalized certificate of completion to help validate to others your new skills.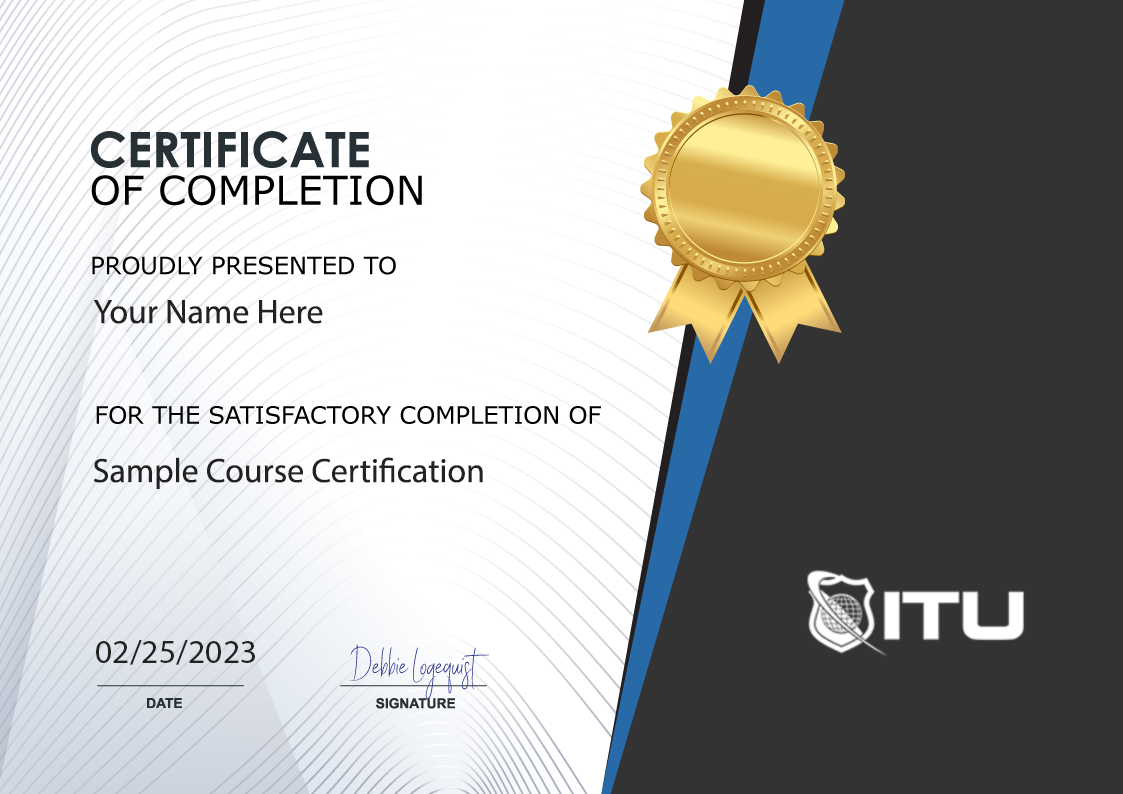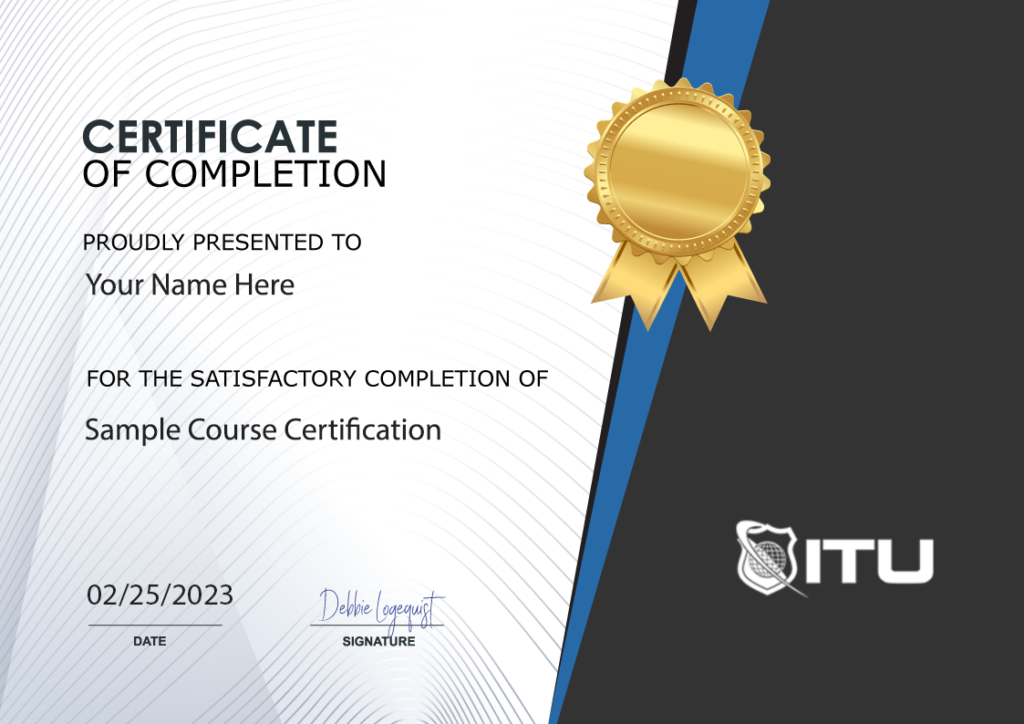 Social Media & Digital Marketing 101 Course Content
Module 1 Online Lead Generation

Intro to Social Media Digital Marketing

Online Lead Generation prt1

Online Lead Generation prt2

Lead Examples

Live Streaming Video for Leads

Lead Generation

Using Your Customers

Be Ready
Module 2 Facebook, LinkedIn, and YouTube 101

Create a Facebook Business Page

Facebook Setup

Marketing in Facebook Groups

Messenger Bots

More on Messenger

Facebook Video using InShot

Repurposing

Setting Up LinkedIn Pro le

Benefits of YouTube
Module 3 List Building & Email Marketing

Email List prt1

Email List prt2

MailChimp prt1

MailChimp prt2

Email Content Ideas

Email summary
Module 4 Creating Social Media Content and Marketing Materials with Canva and other Apps

Canva Image Creation

Making a video with your phone

InShot video

Purpose Video Marketing

Transcribing Video

Word Swag

Ripl

Instagram prt1

Instagram prt2

Instagram prt3
Module 5 Sales Funnels

Click Funnel prt1

Click Funnel prt2

Funnel Building prt1

Funnel Building prt2
Module 6 Apps & Tools Review

Social Media apps

Podcasting

Customer Value Letter

Tips and Tricks

Fiverr

Outro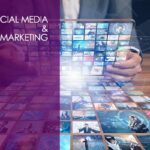 Social Media & Digital Marketing 101
Your review
* Review is required
Email
* Email is required
Sorry, no reviews match your current selections
Gain access to this training and all our other courses, offering over 2,500 hours of content, with our cost-effective monthly subscription. No obligations. Cancel anytime.
Social Media & Digital Marketing 101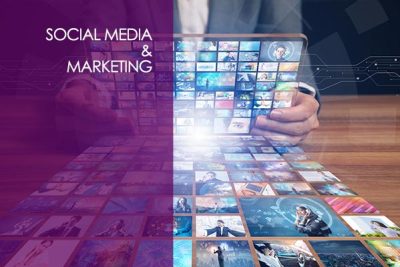 Social Media & Digital Marketing 101
Additional Options to Access This Training This training is also part of our extensive training library containing over 225 courses, 12,000+ videos and over 19,000 practice test questions.
Are you ready to revolutionize the way you interact with AI-driven technologies? Look no further! This course will take you on an exciting journey towards mastering ChatGPT.
Learn the latest social media marketing strategies and techniques to grow your brand. Boost your online presence now!
In this Social Media Marketing online training course, you will learn how to take advantage of social media platforms for marketing objectives. From creating a customer report and building an objective market profile to executing a competitive analysis and forming user personas, we will cover it all! Use cases are prime examples of the different ways that your newly acquired skills can be used in real-world scenarios.
Master the basics of Marketing with Social Media through our online course. Learn the latest trends and techniques to boost your social media presence.
Introduce you to social media, how businesses use Facebook, and the benefits of having a business page with our Basics of Marketing with Social Media training course. By tying it all together, this course provides valuable information on growing your business through Meta.