By getting the Lifetime Library of IT training, you receive knowledge for all the IT-related certifications you could possibly want! Plus, keeping up with technology to be able to assist co-workers is an invaluable tool. The courses are great, whether you want to use it to be certified or just in order to be knowledgeable around others to become more advanced in your skills.
When I needed to get certified, ITU Online Training stood out for me. I made the right choice! The instructors are highly knowledgeable and the practice materials are very helpful. I passed A+, Network+ and Security+ in the first try.
I finished Microsoft networking fundamentals, which I now have my MTA 98-366 certification for. I wouldn't even be here without the resources ITU Online has given me. The study materials are excellent. I originally aimed at learning cybersecurity skills only, but once I got into it, I realized you also need networking, ethical hacking, CompTIA, and these other related things – it is all inter-related. I keep finding new courses I want to take.
ITU Online has made it extremely easy to understand the material. They are always so friendly and really care about their students. If you haven't done so already, please sign up!
This course was fast easy and affordable, there were no books involved (no book fees). they also showed me several tools and free websites to use for projects.

Very informative and lots of things to help prepare you for the really world. I love that even after you complete everything they still allow you to go back and review information even after the course's are completed.

Good combination of hands on training and class. The teachers were very helpful in showing examples of training. And if you were having difficulties you could call them for further help and understanding.

ITU Online Training, established in 2012, has been dedicated to bringing students comprehensive training in all major aspects of the IT industry. We offer courses for individuals seeking IT career certifications and corporate training for organizations who want their employees to have the latest technology skills. Our courses are all produced at our in-house studio.

The instructors we use must meet our certification standards, plus they must have 10 or more years in their respective field to qualify as an ITU instructor (some courses do require different standards). Each course we offer contains content related to an industry standard certification and is designed to ensure that students who complete the training, along with supplemental course items, are ready to pass certification exams. We offer courses in IT, project management, cyber security, office software systems, marketing, and much more.

Come see what ITU Online has to offer you today! No matter your IT Industry path, we have you covered with training.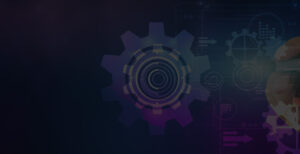 This limited-time offer includes three CompTIA courses; A+, Network+, and Security+. CompTIA certifications are widely valued in IT careers and training. Whether you are new
Read More »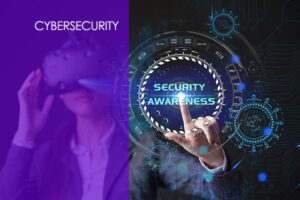 This 3-course limited-time offer includes, CompTIA Security+, CompTIA CYSA+, and CCSP You will not find any other bundle available that offers this much content and
Read More »