Microsoft Office Training Online
Learn the most popular software suite around with Microsoft Office training online. Whether you are an entry-level employee or a manager, you are likely to use Microsoft at your job.
Most office positions require familiarity with Outlook, Excel and Word. Likewise, workforce development centers and HR departments also benefit from Microsoft Office training online. 
Why to Pursue Microsoft Office Training Online
Ever applied for a job and have seen the words "Must know Microsoft Suite, including Excel"? Many office environment jobs, even entry-level positions, ask for familiarity with the Suite. For example, positions such as Life Insurance Agents (
5.5%
projected career growth) or Hotel Guest Service Agents (
6.7%
expected growth) both use Microsoft on the job. Uniquely, Microsoft Office training online provides courses on this operating system 24/7. You may notice our courses cover various versions of the same software. Comparatively, not every company uses up-to-date Microsoft, so we offer a wide assortment. Learn to use Excel, Word, Outlook, Powerpoint, and more. Great training if you have been out of school for a while, or are preparing for your first office job. Ask about Team Solutions for multiple seats of this Training Series if you are a teacher or run a career center!
Ready To Start?
Get this great deal today! Click below
to buy the complete training series.
ADDITIONAL POPULAR TRAINING SERIES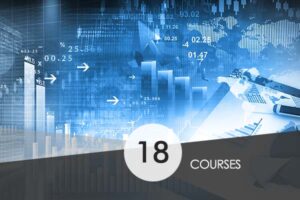 ITU's Microsoft Certification Career Advancement Bundle contains certification courses in Excel, Access, Word, PowerPoint & Outlook and allows you to prepare for your Microsoft Office Specialist(MOS) certification.
Read More »